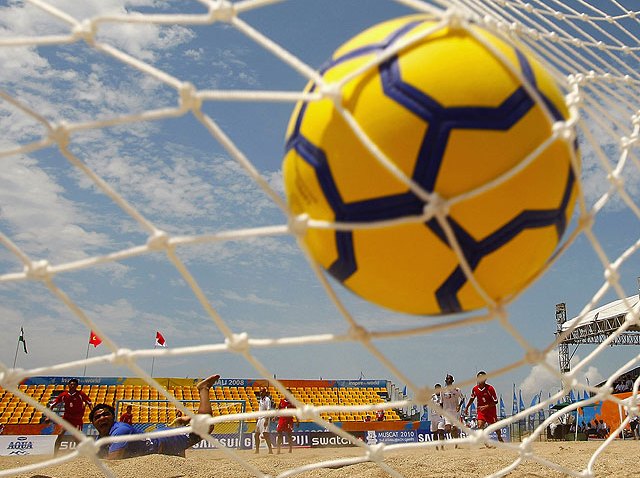 Kick off your cleats and get ready to feel the sand in your toes at Beach Blast 2009.
For the second year, Vavi Sport & Social Club is organizing its sand soccer and sand flag football tournament at Mariners Point .
On Saturday, Nov. 14. play begins in multiple divisions including coed and men's.
SportsWrap
The top sports headlines of the day
Registration is $50 per free agent or $250 per team. First come, first serve.
After you register, you'll get a free Adidas gift bag, a Hooters Girl's s exhibition game at mid day plus an after-party to add to the excitement.
Soccer in the Sand, a company that has produced sand soccer tournaments for kids for years, is teaming up with VAVi to create an event for wanna- be kids.
Additional sponsors include Clif Bar, ESPN Radio, Hooters, Soccer Fanatic & Wavehouse Athletic Club.
For more on VAVi, visit govavi.com.