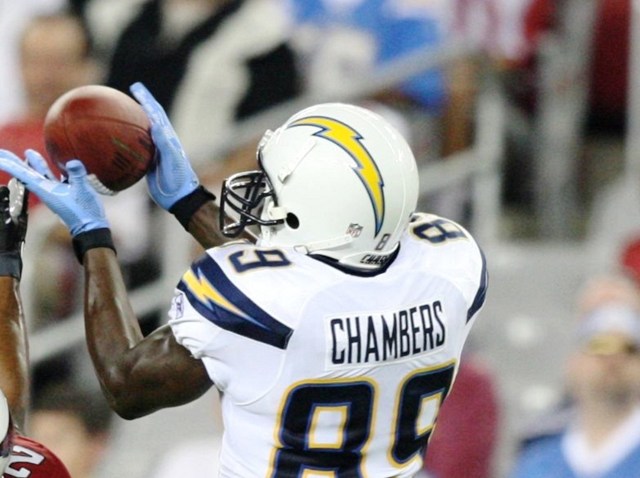 Former Chargers wide receiver Chris Chambers was cut because of an extramarital affair and personal issues off the field, according to a published report.
The Chargers released Chambers Monday citing poor performance on the field. "He's giving great effort on the practice field, " head coach Norv Turner said Monday. "It's where we need to go as a football team."
Then, the story changed.
SportsWrap
The top sports headlines of the day
On Monday night, the San Diego Union Tribune reported that Chambers felt personal matters off the field are what lead to his release. On Wednesday night, the paper reported the name of the alleged mistress and referred to legal documents involving Chambers, his wife, the ex-girlfriend and a restraining order.
Craig Elsten and Chris Ello of 619Sports.net suggested the Chargers may have released information of an extramarital affair to protect themselves if Chambers moves on to another team and perform well.
"If [the personal issues] really played into his departure, what is Shawne Merriman doing on this team?" Ello asked in their podcast.
"What's Vincent Jackson still doing on this team after a second straight DUI arrest. Don't insult our intelligence," he said.
Since the season began, Chambers had nine receptions for 122 yards, including one for 20 yards on third down in the third quarter against the Raiders on Sunday. The Bolts beat the Raiders, 24-16.
Let us know what you think. Comment below, send us your thoughts via Twitter @nbcsandiego or add your comment to our Facebook page.