All over San Diego, people stopped and listened to Tiger Woods as he apologized for having affairs and admitted he was solely responsible for his actions.
Despite the 13-minute statement, broadcast live on major television networks as well as streamed online, there was some reaction from NBCSanDiego's social media followers suggesting that the apology did not mend the damage done.
@JgfromOC told @nbcsandiego via Twitter "sounds cheesy and rehearsed. Especially with the hugs and hand shaking at the end. He isn't sorry, just sorry he got caught."
The point made by @Temecula_HR, "He's got a lot of work to do."
One man did think we should all but out, "the only person who deserves any explination [sic] is Elin, none of our business," posted @JoeHess.
At a Kearny Mesa coffee shop, it wasn't difficult to get people's reaction. Alexandria Riley watched the statement and believed it to be sincere. "I thought it was pretty honest, definitely heartfelt, he got right to the point, and obviously addressed the things that could be addressed to the public, addressed the things that could be left between him and his wife," said Riley. "He hit everything, he was cool, well poised, I liked it."
Customer Maile Hartelt was very skeptical and warned that she might say a few inappropriate things. "I think it's just publicity stunt, you know? I mean if you're going to apologize you should have apologized a long time ago, you know?" Hartelt said. " I just, I feel bad for his wife."- Maile Hartelt
A married couple stopped to give their take on the whole scandal. "If he really wants to do right by everybody he has to walk a straight line, go back to being a golf pro, you know just conquer everybody on the turf and just walk the straight line so everybody can say see, he did it," said Neal Hedegard.
His wife however, has some advice for Elin. "I think she should walk away, yeah, take the money and run, take the kids too!" said Barbara Hedegard.
Marriage family therapist Mark Spurlock took a more clinical look at Woods' announcement. "I think he needs to be a better husband and a better father. It'll come out in his actions, actions speak louder than words, there's a degree of a, you know, decadence I think that was sort of taken in his case it wasn't a one night deal, so it was more of a pattern of behavior, so its going to take some time for him to change that it remains to be seen," Spurlock said.
Woods' long string of affairs became public starting in November. Woods said Friday that he and his wife, Elin Nordegren are talking and angrily denied reports that she had beaten him after a post Thanksgiving day car crash near his Florida mansion that kicked off the meltdown of his personal life.
An Escondido woman was among those women who claimed she had an affair with Tiger Woods.
Jaimee Grubbs, a 24-year-old cocktail waitress, told Usmagazine.com that she and Woods had a 31-month-long tryst and that she met the athlete at a nightclub in Las Vegas two months before his wife gave birth to their first child.
Grubbs went to Escondido High School, where a family friend said she was a star athlete.
Grubbs claims to have hundreds of text message exchanges from Woods. The magazine said it obtained a message left by Woods on Grubbs' voice mail urging her to remove her name from her mailbox greeting.
"Hey, it's Tiger," says the voice on the recording, released by US. "I need you to do me a huge favor. Can you please take your name off your phone? My wife went through my phone and may be calling you. So if you can, please take your name off that. Just have it as a number of the voice-mail. You got to do this for me. Huge. Quickly. Bye."
There has been no confirmation of the US story or whether the voice on the recording is actually Woods.
On San Diego's AJ in the Morning, listeners called in after the statement questioning the reasons behind the public apology. Listen to the podcast and then let us know what you think. Comment below, send us your thoughts via Twitter @nbcsandiego or add your comment to our Facebook page.
---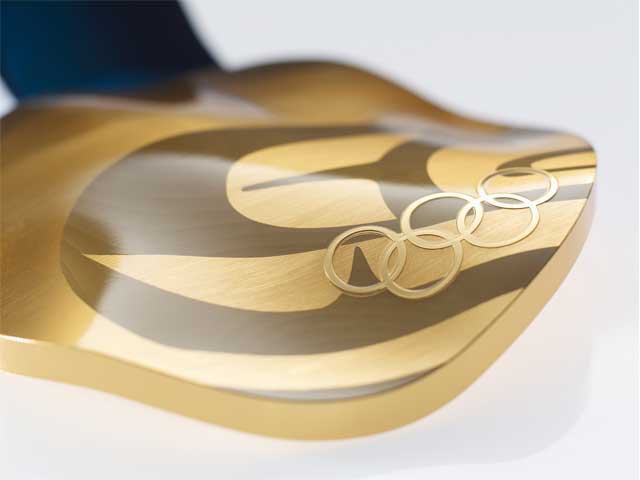 Check out NBCSanDiego's full coverage of the Vancouver Winter Games -- complete with athlete profiles, amazing photo galleries, and more! Fan us on Facebook, and follow us on via Twitter @nbcsandiego
Published at 8:50 AM PST on Feb 19, 2010 | Updated at 11:54 AM PDT on Jun 30, 2011