Clergy members, community activists, Dodger fans and the family of beating victim Bryan Stow attended a vigial Wednesday evening outside County-USC Medical Center.
Stow, 42, remains in a comatose state and in critical condition at the facility after he was beaten on opening day at Dodger Stadium.
Relatives of the Giants fan said Tuesday that they want the case to become a rallying cry against violence.
"We would like to use this as a rallying cry to stop unecessary violence in our greatest past-time and all other sports," said cousin John Stow. "This would be one of the greatest gifts you could give to us."
Bryan Stow was attacked in the parking lot at Dodger Stadium after Thursday's season opener. Stow, a paramedic from Santa Cruz, remained in a medically induced coma Tuesday.
Police released composite sketches of the two suspects (pictured, below), who were wearing Dodgers gear.
In an interview on 710 ESPN Radio Los Angeles, an eyewitness named Joe said he heard a scuffle between the suspects and the victim.
According to the witness, the victim was socked from behind and "went down like a log." He hit the back of his head on the ground, rendering him unconscious. The second suspect then started kicking the victim on the ground.
John Stow said the game should have been the ideal start to another baseball season. John said his wife received a text message from his cousin during the game.
"He basically said he was scared inside the stadium," said John Stow.
Doctors at the news conference said Stow remained in critical, but stable, condition.
Stow's doctors said he is showing signs of "brain injury and dysfunction." A Los Angeles County-USC Medical Center neurosurgeon said he suffered a severe skull fracture and bad bruising to his frontal lobe. The doctors said even the best case has Stow facing a very long recovery process.
The reward in the case now totals $150,000. The Los Angeles City Council approved $50,000, the Los Angeles County Board of Supervisors unanimously approved $10,000 along with $25,000 from the Dodgers another $10,000 reward offered by the Giants and $5,000 from Stow's employer, American Medical Response. Los Angeles radio personality Tom Leykis has offered to add $50,000 of his own money to help find the suspects.
Family members also said they do not blame Dodger fans for the attack on Stow. Stow's family said that the people of Los Angeles have been very caring.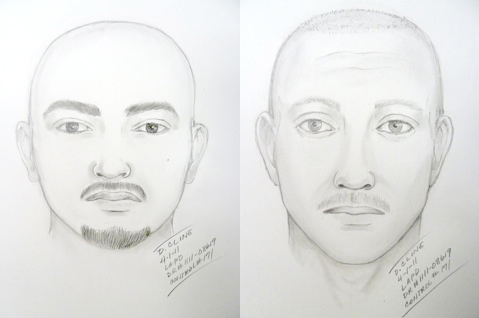 Published at 9:10 AM PDT on Apr 5, 2011 | Updated at 4:24 PM PDT on Jun 8, 2011