The USA bobsled team that took bronze has made San Diego proud once again in these Vancouver Games.
Oceanside native Elana Meyers, who spent the last year training at the Olympic Training Center in Chula Vista, pushed her bobsled team to a surprising bronze medal on Wednesday.
"Bringing home some BRONZE hardware!!!" Meyers posted to her Twitter account after the race Wednesday night.
An avid user of social media, Meyers has been posting images of her Olympic experience on her Twitter and Facebook accounts since she arrived in Vancouver. "Thank you so much twit fam!" she posted after her win. "You each were with me on the hill today!!!"
Erin Pac and Meyers were not the U.S. team expected to medal -- but don't tell that to Meyers.
"We just needed to stay calm and do what we had to do and we did it," Meyers said in the post interview after the race.
And don't tell that to her friends at the Olympic Training Center -- who couldn't be happier.
"She's inspired a lot of athletes around here by medaling and sticking with the sport as long as she did," Olympic Hopeful Norris Frederick said.
"It was definitely an exciting moment, cause she was out here working so much and just putting in a lot of work," Paralympian Lex Gillette said.
Meyers worked with Gillette and Fredrick day after day building the world-class speed and strength necessary to push a bobsled.
"Elana is definitely fast, we did a lot of workouts, a lot of speed workouts," Gillette said.
"When she was here the only people she hung out with was guys, so it's not like we took it easy on her," Frederick said.
Fredrick also owns a marketing company - he says Meyers, his newest client - struck more than bronze by making the medal stand.
"Speaking engagements, market potential, sponsorships, a whole new lifestyle I'd say," he said.
You might say the term fast track comes to mind - unless of course you know how much it took to get there.
All that said - Meyers does have some athletic genes in her family. Her dad Eddie Meyers is a former NFL running back for the Atlanta Falcons.
---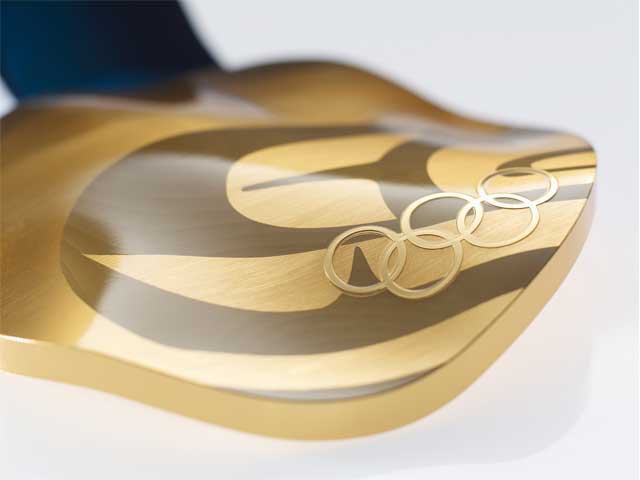 Check out NBCSanDiego's full coverage of the Vancouver Winter Games -- complete with athlete profiles, amazing photo galleries, and more! Fan us on Facebook, and follow us on via Twitter @nbcsandiego
Published at 7:11 AM PST on Feb 25, 2010 | Updated at 9:45 AM PST on Feb 25, 2010