Team USA Olympic archers will compete on Lord's Cricket Ground before the Opening Ceremony even begins Friday.
Miranda Leek, Jacob Wukie, and Jake Kaminski are Olympic rookies. Brady Ellison has competed once in the Games, Jennifer Nichols twice, and Khatuna Lorig four times. All are Chula Vista Olympic Training Center athletes.
The team spoke with the media Tuesday as they prepared for their ranking rounds Friday prior to the Opening Ceremony.
WHEN TO WATCH: See archery schedule and rankings here
"One thing I've been telling the guys and Miranda," said Ellison, "is that this is just another tournament. It's just practice with more people. It's a lot of hype and a lot of media, but when it comes down to it, it's just us and the target, and that's all there is."
"Why put all that extra pressure on ourselves?" Ellison asked. "I mean, we understand what this is and what it means, but when it comes down to it, the fact of the matter is it's us and our bows and 70 meters."
Even so, Olympic newbies Wukie and Leek shared their excitement about the "Olympic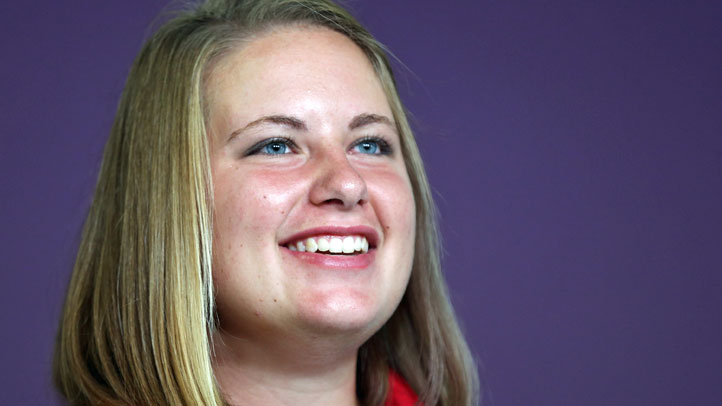 experience."
"We'll be focusing a lot, hoping to have a little bit of time here," said Jacob Wukie. "But for the most part, until we're done competing, we're gonna be pretty focused on it."
"I've learned so much from my teammates and just from the atmosphere," Leek said.
There will be four archery events at the London 2012 Olympic Games: Men's individual, Women's individual, Men's team and Women's team. Learn more about the competition format here.
Get Olympic updates:iPad App | iPhone App | Android App | Facebook| Twitter | Google+ | Instagram | RSS | Text Alerts | Email Alerts