While the Chargers and city officials explore the prospects for a stadium in East Village, a local civil engineer is working on an alternate proposal.
Although Katheryn Rhoades usually is at odds with major building projects in San Diego, she endorses a new home for the Bolts
on the team's target site.
And she hopes a number of other civic objectives can ride an economic bandwagon that would produce a win-win for the taxpayers and private interests alike.
"I've worked on all the big, huge developments in San Diego County," Rhoades said. "So I love development."
But Rhodes doesn't like construction projects that run rampant over communities, history and the environment.
Or, bureaucrats who withhold and distort information.
"They can't be trusted," she said, adding that she's stopped active work as a civil engineer to devote her time to fighting City Hall when it embraces what she sees as deeply flawed undertakings.
As for the Chargers stadium project: "What we're doing is tryhing to get everything that's in the public good that the City of San Diego has to spend money on anyway," Rhodes explained. "And then give the Chargers and the National Football League the direction that the taxpayers do want the Chargers to stay in San Diego."
Wearing a Philip Rivers No. 17 Chargers jersey, Rhodes outlined several "public good" endeavors that could be linked to turning the southeast reaches of East Village into an Super Bowl-worthy stadium.
If the stadium had a retractable roof, which Rhoades claims would cost much less than the $100 million figure cited by NFL observers, she says it could render the Sports Arena expendable -- and its site suitable for redevelopment in the Midway district.
Rhodes also notes that the new stadium could comfortably host Comicon's crowded Saturday night ball -- keeping that lucrative event in San Diego whether or not the Convention Center is expanded in the meantime.
Rhodes also envisions a year-round shelter for the homeless being built downtown, and the Qualcomm Stadium site redeveloped for S-D-S-U student and faculty housing -- with a permanent fire station installed -- and a 75-acre park along the San Diego River on the south.
Rhodes proposes limiting the city's investment to $200 million: "That's just for preparing the land; We're not going to build the structure."
She also advocoates close coordination among the San Diego Association of Governments, the county of San Diego, the city of San Diego, Centre City Development Corporation, Convention Center Corporation and and San Diego Unified Port District.
"What I want to do is spread the risk to the entire region -- not just the city's taxpayers," Rhodes said. "Because we have been 'played' enough."
In response, Chargers Special Counsel Mark Fabiani applauded Rhodes' ideas "in the abstract", but questioned Rhodes' grasp of reality when it comes to the economics of redevelopment and dynamics of the public approval process.
"It's hard enough to get one thing done in San Diego, let alone a hundred things," Fabiani said. "But I wouldn't want to discourage her, because there's value in adding to the discussion."
CCDC Chairman Fred Maas said he also appreciates the concept, but sees it as "premature, perhaps, in the process ... it's something that we should explore, but there are all kinds of issues that have not surfaced yet, and we'll have to deal with them as we do in all our developments downtown."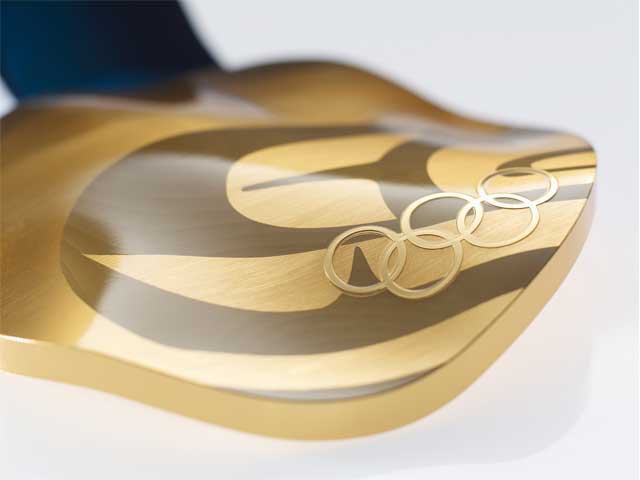 Check out NBCSanDiego's full Olympic coverage complete with athlete profiles, amazing photo galleries, and more! Fan us on Facebook, and follow us on via Twitter @nbcsandiego
Published at 6:09 AM PST on Feb 13, 2010 | Updated at 9:08 AM PST on Feb 13, 2010