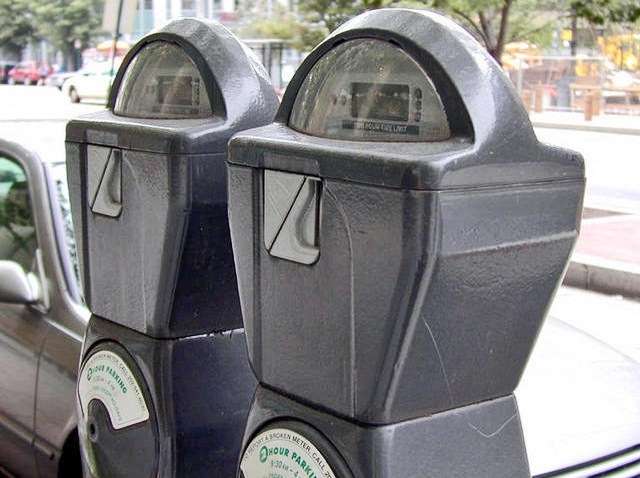 A plan to adjust San Diego parking meter rates both upward and downward has gotten a partial green light at City Hall.
The move could double rates and extend chargeable hours in the busiest commercial districts.
Seventy percent of San Diego's 5,000-plus parking meters are downtown and uptown. They're most heavily used in the Gaslamp District, East Village and Little Italy, especially during the evening hours. Under the new plan, those areas would be targeted for the highest new rates and the longest hours -- including Sundays.
The new rates could rise to $2.50 an hour, twice the current maximum, and be charged up to 11 p.m. Currently, most of the meters are free after 6 p.m.
An earlier version of the plan, calling for fees as high as $3 an hour and hours as late as 2 a.m., was rejected several months ago by the City Council's Budget and Finance Committee, whose members voted 3-2 on Wednesday to advance the revised version to the full City Council.
"I know there is some resistance on the part of the public to increasing parking meter rates in high-demand areas," said downtown land-use consultant Greg Konar in testimony before the Budget & Finance Committee. "But I don't see how business can be hurt by this.... If I know that my money is going to improve my favorite business district, I'd be a little bit more willing to pay that meter and put in just a little bit extra."
The plan's objectives are to raise up to $3.5 million annually in new revenues, at a time when the municipal budget is facing a $180 million-plus deficit, and to maximize the daily use of meters to 85 percent, versus the current 38 percent.
Under the plan, meter rates in the least-traveled areas would be lowered as an incentive for shoppers, workers and visitors.
In a city survey parking task force survey, 10 business and residents groups -- mostly representing downtown -- supported the plan. Three of six uptown community groups opposed it.
"At this point, raised rates for our small businesses could cause hardship," Ben Nichols, director of the Hillcrest Business Association, told the council committee. "It could be a disaster for small business."
Councilman Carl DeMaio, who cast a dissenting vote, along with Councilwoman Marti Emerald, called the proposal a "money grab.... What's next? Are we going to put a parking meter in everyone's front yard and start charging there? Where does this end?"
The full council is expected to review the measure later this month.