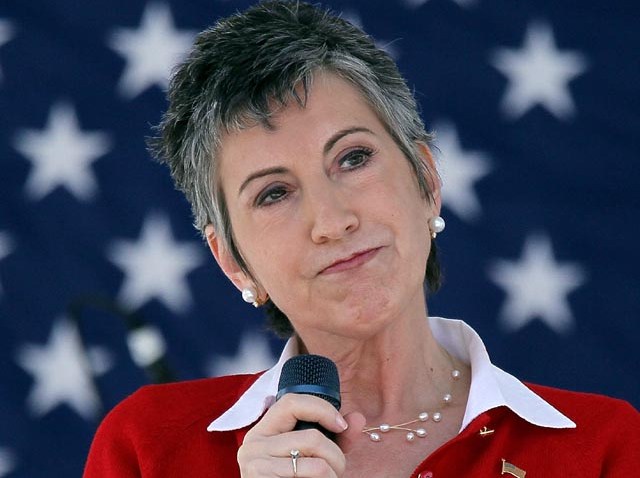 Republican Senate challenger Carly Fiorina says she feels "fantastic" in making her first public appearance since being hospitalized for two days with an infection.
Fiorina was greeted by about 50 supporters Thursday at McClellan Business Park in suburban Sacramento. She thanked supporters for their well wishes and dismissed any concerns that her health would be a factor in her close race against Democratic Sen. Barbara Boxer.
Fiorina, seen here in an earlier photo, said, "I am completely cancer free and feel fantastic."
The 56-year-old former CEO of Hewlett-Packard Co. was off the campaign trail for two days to be treated for an infection associated with her reconstructive surgery after breast cancer. She told reporters it was a common infection given the type of surgery she went through.
Boxer also was in Sacramento, greeting Democratic supporters.
Copyright AP - Associated Press