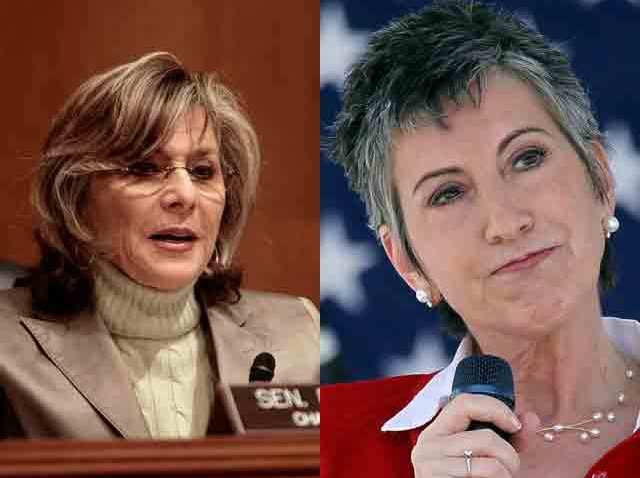 California Republicans are optimistic that they have a good shot at unseating Sen. Barbara Boxer in November. And on Tuesday, they placed their hopes on Carly Fiorina's shoulders by making her the GOP's Senate nominee.
Check Live Election Night Results After the Polls Close
After waiting for GOP gubernatorial nominee Meg Whitman to deliver her speech, Fiorina took the stage at her election night headquarters to the song "Jump" by Van Halen. She immediately turned her sights on the incumbent.
"We look forward to taking on the career politicians on the other side," Fiorina said. "Beginning tomorrow, and through Nov. 2, we are going to run a tireless, fearless campaign to finally unseat Barbara Boxer.
"She may get an A for politics, but she gets an F for achievement."

Headed into Tuesday's election, Fiorina, the former Hewlett-Packard CEO, was the front-runner in most recent polls.

Fiorina, 55, built her lead in the polls with the help of a $6.7 million ad campaign. Campbell spent nearly $1.7 million.

Fiorina received endorsements from Sarah Palin and other national figures. She also received backing from the National Organization for Marriage, which attacked Campbell. The National Rifle Association also contacted members and asked them not to vote for Campbell.
In a preview of what might come this November, The Washington Post called the potential Fiorina-Boxer matchup "one of the more compelling Senate races in the country." The LA Times also published its take this week on a Fiorina-Boxer duel.

Follow us on Twitter @PropZero. Join the conversation about the future of California's cash, kids and jobs.
Get Breaking SMS Alerts: News happens at inopportune times. But you can still be the first to know when political news breaks -- including important election-night results.
To sign up, click here, then choose 'Prop Zero.'