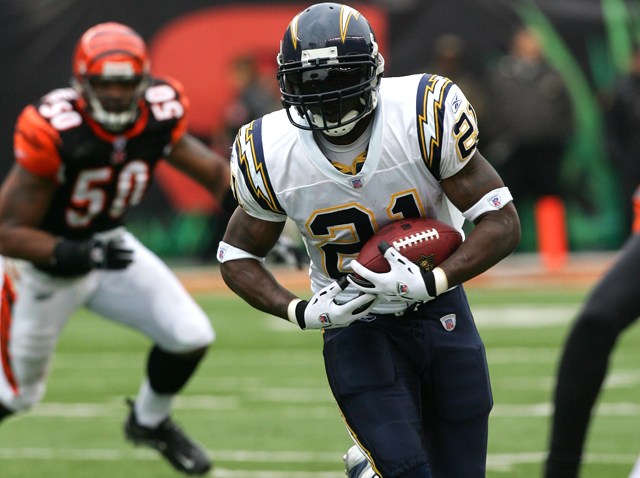 Whatever the state of the city, Mayor Jerry Sanders has put San Diego in a Chargers state of mind, declaring Friday to be Super Chargers Day and focusing on the prospect of getting the team a new stadium.
The mayor devoted 10 percent of his State of the City speech on Wednesday evening to the Chargers stadium issue.
"I believe the Chargers are San Diego's team and that they belong right here in San Diego County," Sanders told an audience of civic leaders and citizens at the Balboa Theater. "My job is to make sure that the taxpayers' interests are represented and the risks are fully disclosed.
"And if a deal can be struck, it will go before the voters as soon as 2012 for their verdict," Sanders said.
It's an issue the mayor has pawned off on other cities for quite a while, but it's now back squarely in his sights.
"The mayor's got good timing on this issue, since the Chargers are in the playoffs right now," said Mike Howell, a Clairemont resident interviewed Thursday while shopping at the Chargers Team Store at Qualcomm Stadium.
"Naturally," Howell said of Sanders, "he's got to do what he's got to do to keep the Chargers here in San Diego."
Added Carmel Valley resident Adam Antoniades: "To my mind, the mayor needs to finesse the situation. There's little doubt about that."
While Chargers fans are nothing if not sold on the team, selling San Diego voters on a new stadium deal is another ball game.
The focus has now turned toward a potential site in a small corner of East Village, just two blocks away from what became Petco Park -- a $453 million project that was a 60 percent winner at the ballot box two weeks after the Padres played in the 1998 World Series.

With the Chargers' recent run of division championships and the potential for more -- if not beyond -- they could have wind at their backs for a 2012 referendum.
"Having a great team certainly helps," said Scripps Ranch resident Mike Jones. "It certainly helps rally support. If they're a crummy team, that hurts a lot, I think."
"They have to come up with a plan that is going to appease everyone -- the taxpayers," said Bay Park resident Susan Johnston. "On the field, I love them whether they win or lose, but I like it better when they win."
Putting aside events on the field, the stadium concept is taking its first official steps on a long journey through the governmental process. City redevelopment executives are moving to lift a cap on public funds that could be invested in the project.