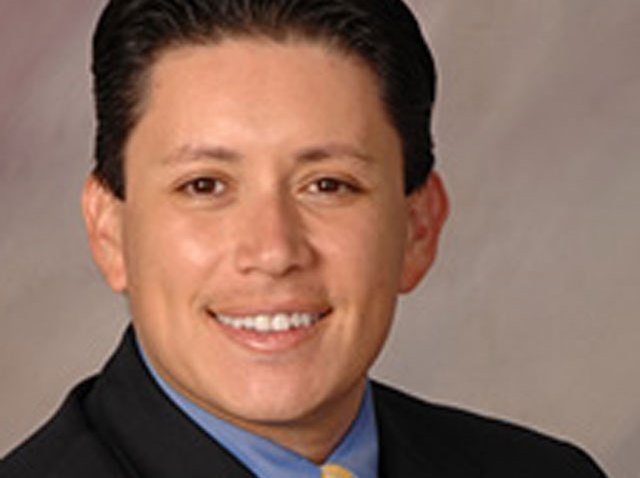 A Sweetwater school board candidate, who was attacked while making an early-morning order at a local fast food restaurant, said he believes the crime is tied to the race for the school board seat.
Andrew Valencia said two men wearing dark hooded sweatshirts came up behind him while he was ordering at the drive-through window at the Jack in the Box restaurant on Palm Avenue.
San Diego County Sheriff's deputies confirmed they received a report of battery at 1:30 a.m. Sunday at that location but couldn't confirm any other details.
Valencia sent a message via Twitter reporting that he had an inch long gash on his lip and a scratch on his neck.
In other published reports, Valencia said he believes the attack may have been tied to the election.
"It was almost as though it was, it was staged. It was set up," Valencia said to one local television report.
"Someone wants to silence me, because I am the most vocal and outspoken candidate," he told the news station.
Via Twitter, The @VoteValencia account posted "I am doing okay, but just in a lot of pain. Nothing is going to stop me from fighting corruption." The account has 29 followers.
The San Diego Union Tribune reports that Valencia said he had been drinking earlier in the evening while making campaign signs and decided to go get food after putting up some signs in Imperial Beach.
The Sweetwater School Board president reportedly called Valencia's allegations "absurd."

Get Breaking SMS Alerts: News happens at inopportune times. But you can still be the first to know when political news breaks:
Text PROPZERO to 622339