This year's election made for some political gems, particularly in San Diego, where a heated mayoral race unleashed aggressive campaigning and a flurry of financial conundrums fed the already stormy political environment.
Here are the highlights of the 2012 year in local politics.
Snapdragon Snafu: What started as a temporary name change at San Diego's Qualcomm Stadium exploded into a controversy in January, with the Mayor's office accused of ignoring a strong-worded warning from the City Attorney, and one critic claiming that the name-change deal has short-changed the cash-poor city.
Nathan Fletcher leaving the GOP: Assemblyman Nathan Fletcher threw a wrench in the San Diego mayoral by announcing that he was leaving the GOP and running for mayor as an independent. Despite not going on to the general election, he brought with him hoards of CEOs and prominent followers who also decried the state of the Republican Party.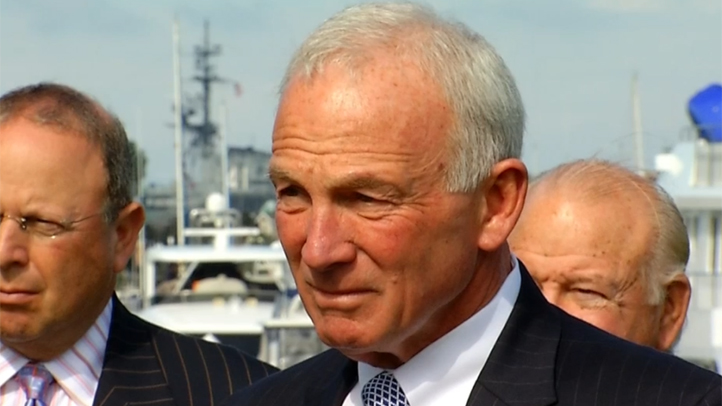 Jerry Sanders' Barnyard Crudity: Former mayor Jerry Sanders was asked about then-mayoral candidate Carl DeMaio's claim of having been instrumental in financial reforms that created $155 million worth of budget savings.
"Carl takes credit for putting me -- he probably takes credit for my weight loss," Sanders said, referring to his loss of nearly 100 pounds last year. "Probably takes credit for the weeds I pulled in the back yard last week. It's all bull****!"
Pension Reform: No candidate was free this year from the topic of pension reform. San Diego's pension deficit reached a staggering $2.1 billion by the beginning of the year, and politicians running for office began acknowledging the decades of failed reform and corruption. In June, voters approved Proposition B – but the measure's implementation has created problems of its own.
Bob Filner's Bike Race Challenge: At a debate on transportation mayoral candidate Bob Filner challenged his opponent Carl DeMaio to a bike race. The winner, he said, would win the job of mayor. Though the challenge was said in jest, it was an example of Filner's bombastic demure during the competitive race for mayor.
Laura Duffy's Expensive Apology: There were calls for U.S. Attorney Laura Duffy to resign after she contributed $250 to the Carl DeMaio mayoral campaign and apologized for U.S. Rep Bob Filner's outburst during a forum in October.
Politicized Potholes: Never has a hole in the ground become so charged. Potholes were the mascots of San Diego's crumbling infrastructure and escalating maintenance backlog. Carl DeMaio, in particular used the pothole problem during his campaign to boast his Road to Recovery economic plan.
"Did the dog eat your homework, Bob?" The question was posed to Bob Filner during a pre-primary debate in April by NBC 7 political reporter Gene Cubbison. Cubbison was asking about Filner's lack of a viable Prop. B alternative, which ended up surfacing after the debate.
RIP Redevelopment: After several decades of spearheading urban renewal efforts, hundreds of city and county redevelopment agencies throughout California officially went out of business in February. Cities will end up footing the bill for many projects planned with redevelopment agency funding in mind.
#FilnerEverywhere: Making good on his promise to give neighborhoods more attention as mayor, Bob Filner suddenly -- sometimes miraculously -- began appearing at local events. His visibility spawned the Twitter trend, #FilnerEverywhere, which reporters used to document Filner sightings.