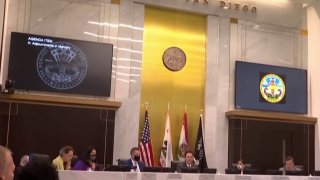 You might have a different representative on the San Diego County Board of Supervisors.
Over the weekend, new county districts went into effect, and as a result of the redistricting, 1 million San Diegans are now in a new district — that's about 30% of the county.
The redistricting process is undertaken every 10 years. The boundaries are revised by an independent redistricting commission that worked for a year with public input.
San Diegans who want to find out if they were affected by the redistricting can find out by using a new interactive tool on the county's website.