The woman who died after a 35-foot fall from a zip line course in Bear Wednesday afternoon disconnected herself from safety measures, according to a statement from the company that runs the course, released as Delaware State Police investigators searched for more information Thursday.
Tina Werner of Felton, Del., was visiting the Go Ape Zip Line & Treetop Adventure Wednesday when she fell from a platform while waiting to descend on a zip line, state troopers said.
Go Ape employees administered first aid in an attempt to save Werner's life before paramedics rushed the 59-year-old woman to Christiana Hospital, where she later died from her injuries.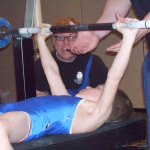 Werner was trying out the zip line as part of her bucket list, NBC10's Tim Furlong reported. The company that runs the course says she appeared to disconnect herself from a safety system before falling.'
Police said in a news release late Thursday that an autopsy found Werner died from "multiple blunt force trauma by way of an accident."
Go Ape released a statement Thursday that said the company has safely served more than 6 million customers, is "deeply saddened" by Werner's death and is cooperating with external investigators.
The statement says Werner underwent safety training on staying attached to the safety system and had proceeded to the final platform in Site 4 in the 3,166-foot-long course before falling.
"Participant witnesses have stated that at the time of the accident the participant had unfortunately disconnected herself from the safety system," the statement said.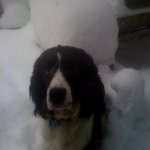 "We confirm that a full inspection of the course, with particular focus on the last platform at Site 4, has been undertaken and all of the course and associated safety equipment was and remains in sound operational condition. Nothing was broken or unserviceable," Go Ape said.
Werner's daughter, Melissa Slater, described her mom as "super fun," and "adventurous." After traveling to Venice, Italy and taking a hot-air balloon ride, Werner had told her daughter Tuesday that riding the zip line was next.
"She was finishing her bucket list," said Werner's daughter, Melissa Slater.
The Lums Pond course remained closed Thursday out of respect.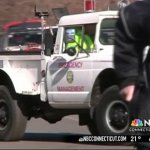 Copyright AP - Associated Press