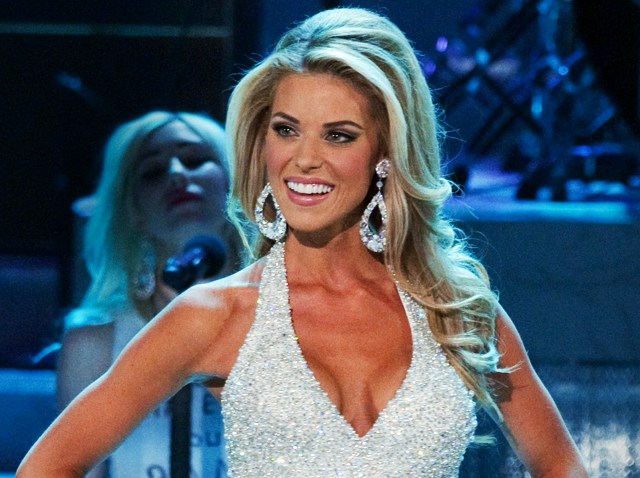 There's a saying: Any publicity is good publicity.

Here's another: That's a stupid saying.

California has received loads of publicity during the past year because of the Miss California-Perez Hilton thing.

And so, here we go again. Another pageant season is upon us, including Sunday's Miss California USA pageant.
The event is at the Agua Caliente Casino-Resort-Spa in Rancho Mirage. It features a few changes: the number of contestants will increase to 150, and the number of winners will increase to two.
What?
A Miss California USA news release states: "Pageant officials did not confirm if it was a proactive response to the controversy of the last year, but instead asked viewers to tune in live to see for themselves."
Oh come on, just tell us.
"We're taking care of business by crowning two winners," director Keith Lewis told RadarOnline.com.
Fine... setting TiVo for CW and My Network TV, now.
This year's event also includes 30 seconds of free ad time to the state's largest gay rights group. Equality California announced Thursday that it would be airing a spot that features a teenage girl with two mothers.
Lewis said Prejean can have the same amount of time if she wants to provide a pre-taped message.