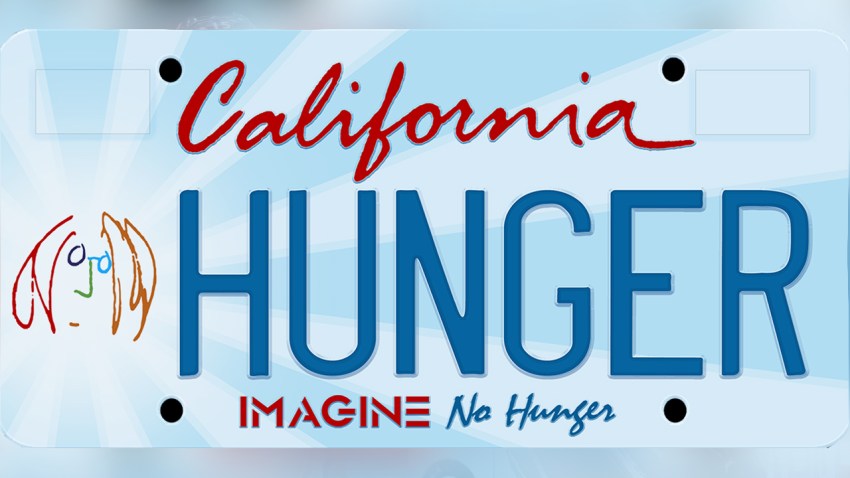 John Lennon fans around California might soon be able to show off their admiration of the late musician and humanitarian while also helping to feed the needy.
It's all part of an effort by the California Department of Social Services and the California Association of Food Banks to fund the state's food banks and hunger relief programs through a specialty license plate.
Authorized by Yoko Ono, the license plate would feature Lennon's famous self-portrait, along with the slogan "Imagine No Hunger."
The plates range in price from $50 for a sequential plate to $103 for a personalized plate. The Department of Motor Vehicles would start distributing the plates once a minimum of 7,500 of them have been preordered.
Once the 7,500-plate threshold is reached, people can expect to wait 10 to 12 months for the DMV to implement the Imagine No Hunger license plate program and to begin processing the orders.
You can do your part to help feed Californians in need by preordering an Imagine No Hunger license plate here.