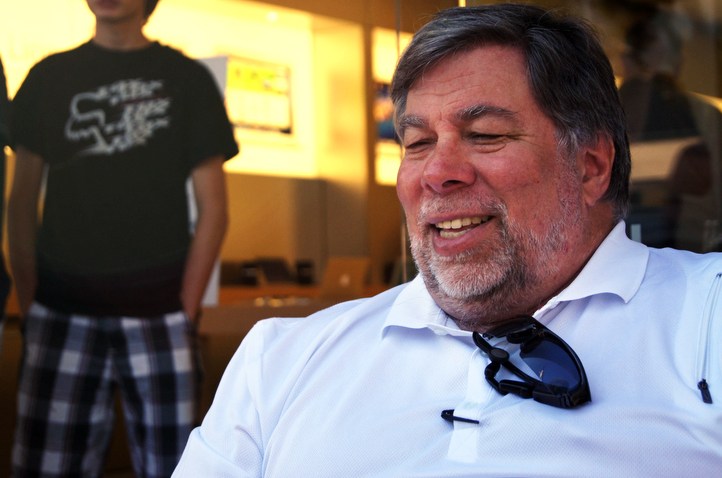 Apple co-founder Steve Wozniak said today that Apple still has potential for tremendous growth and that its stock price could easily hit $1,000 this year.
"Apple is on such a winning course because it's encapsulated all of its different big products that I mentioned, they all work together . . . that if you buy a product from another company it doesn't really do as much as one from Apple does." he told CNBC today.
Wozniak also mentioned the potential growth with Apple TV, iPad, iPhone and Apple stores have caused the stock price to rise 55 percent in the past year to $544 a share (and as of this writing, it's rising.) We're also sure recent quarterly earnings reports saying the company
has $98 billion
in cash and
valued at $500 billion
could only help raise the stock price.
"You know, people talk about $1,000 stock price... you know, at first you want to doubt it but I actually believe that and I don't really follow stock markets," Wozniak said.
While we aren't inclined to agree with the overly optimistic $1,000 price unless we see some tangible evidence of innovation and sales, it's more than likely the stock price will continue to rise in the near future. With the impending iPad 3 announcement fueled by Apple fanboy fever, shares could reach more than $700 by next week.