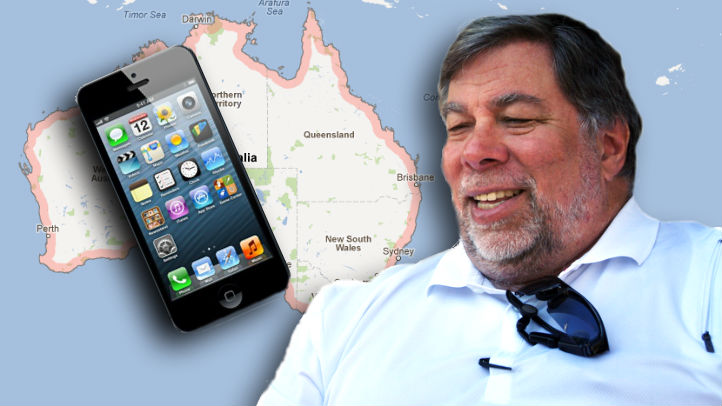 It seems Apple co-founder Steve Wozniak just loves being in lines. More importantly, it seems he loves being FIRST in lines.
The Woz was first in line for the iPhone 4s, the latest iPad, and even the "Hunger Games."
But he's now taken it to a whole new level, being the first in line in the world! Well, sort of.
Woz is in Queensland, Australia, which is 17 hours ahead of the Bay Area, to speak at a Queensland University of Technology forum. While there, he found an Apple Store and got in line. First in line, of course.
Woz checked in on Foursquare saying "In line for the first iPhone 5's in the world!" from an Apple store in Chermside.
He couldn't decide between the black or the white version, so he bought two of the 64gb phones, around 8:15 a.m. local time, according to the LA Times.
"I want to use it for a while -- not half an hour, not a day. I want to use it for at least a week to see if it seems quicker and more responsive," he said. "It's hard to imagine because my current phone works so well already," Woz told the paper.
Woz also said he was looking forward to using the newly overhauled EarPod headphones from Apple.
Below are photos tweeted of Woz in Oz
[View the story "Woz in Oz: First in Line in for iPhone 5" on Storify]