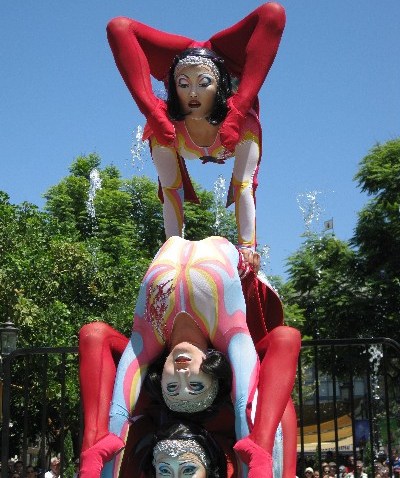 SUMMER OF CIRQUE: With the impending Southern California visit (impending *free* Southern California visit, we'll add) of various Cirque du Soleil members just ahead, we thought we'd spotlight in this space what they're helping bring attention to: The Summer of Cirque. When we wrote "The Summer of Cirque" we pictured them coming through some ring of fire. You too?
THE DEAL: A whole kaboodle of the Cirque du Soleil Las Vegas-based shows have deals on. Fifty bucks (and up) for "Mystère." Same for "Viva ELVIS." Same for a lot of the famous tumble-and-ta-da! spectaculars that call The Strip home.
THERE ARE RESTRICTIONS: Mais oui, yes? Seating sections, that sort of thing. Par for the clowny course. Read everything, and then choose what wonders you'll see on your next Sin City jaunt. And don't forget that free show on Aug. 22, to get you primed. After all, it's a wee bit closer than Nevada.
Copyright FREEL - NBC Local Media