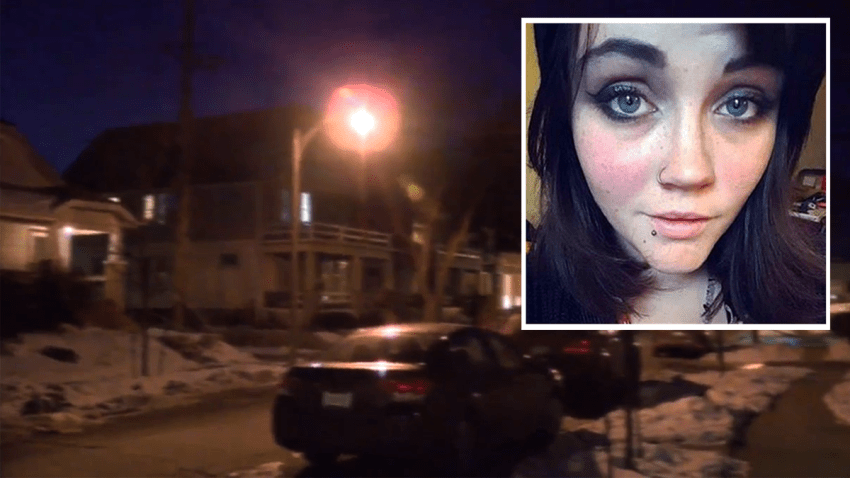 A 21-year-old woman likely froze to death after she left a party at a Milwaukee residence while intoxicated, according to authorities.
A medical examiner's report shows subzero weather likely caused the death of Elizabeth Luebke, an Oshkosh, Wisconsin, woman whose body was discovered by a passerby about 9 a.m. Sunday.
Police told NBC affiliate TMJ4 Luebke was at a house party a couple blocks away from where her body was found. She stormed out of the residence alone around 3 a.m. after getting into an argument.
Investigators said she was drinking and consumed drugs while at the party, according to the station. The Milwaukee County Medical Examiners' report confirmed Luebke was intoxicated.
Surveillance video from a nearby business shows Luebke collapsing in front of a residence about 4:30 a.m. She was wearing jeans with fishnet pantyhose and a crop top, according to TMJ4. A fleece jacket was located on the ground next to her body.
The report says Luebke's mother came to Milwaukee to look for her daughter and came upon the scene while police were investigating.
Kathryn Luebke told investigators her daughter was hospitalized last October with a blood alcohol content of 0.40 after she was found unresponsive at a bar.
Neighbor Brit Hofslein told TMJ4 that she happened to make a wrong turn on Sunday when she spotted Luebke's body face-down in the snow.
"I was looking at the houses and I saw steam smoke coming out knowing how warm it is inside of my car right now and she's laying out there on the ground," Hofslein told the station.
Copyright AP - Associated Press