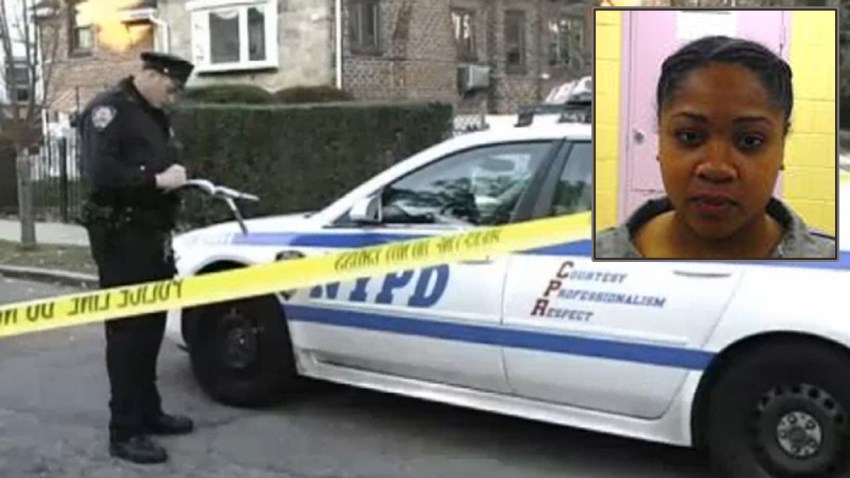 A 22-year-old Bronx woman has been indicted for allegedly stabbing her pregnant childhood friend to death and slashing her abdomen in order to remove the nearly full-term baby, prosecutors said Tuesday.
Ashleigh Wade pleaded not guilty to second-degree murder, kidnapping and criminal possession of a weapon in the Nov. 20 death of 22-year-old Angelique Sutton. Prosecutors said Wade and Sutton had been childhood friends and had recently reconnected via Facebook when Sutton went to visit Wade at her Wakefield apartment that night. When Sutton arrived, authorities said she was met with a knife.
Wade allegedly stabbed Sutton repeatedly and cut Sutton's baby girl from her womb. Sutton, who died of her injuries, was 12 days from her due date.

The baby girl survived and is being cared for by Sutton's family.
Wade initially claimed that she had just given birth and requested medical attention, law enforcement sources previously told NBC 4 New York. She later told investigators she had attacked Sutton in self-defense when the very pregnant woman came at her with a knife after the two got into a fight about the past, the sources said. The sources said Wade claimed she only cut Sutton open to try to save the baby after she realized the pregnant woman was dead.
Wade was remanded following Tuesday's court appearance and is next due in court in April.

A message left with her lawyer wasn't immediately returned.