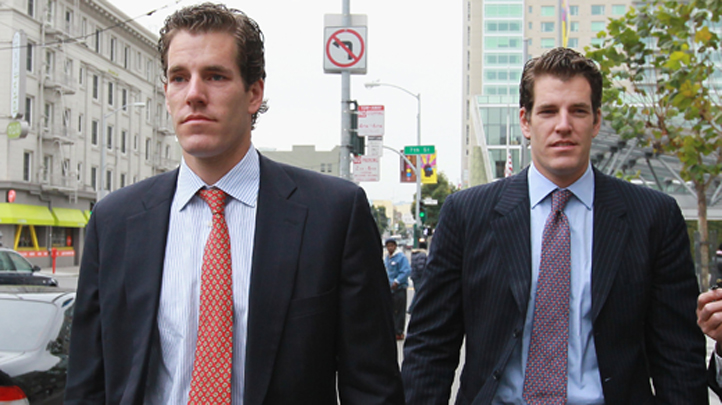 The Winklevoss twins will get another day in court after all to debate the $65 million settlement they received from Mark Zuckerberg and Facebook.

Just a day after the Ninth Circuit Court of Appeals refused to re-open Cameron and Tyler Winklevoss' case, the former Harvard classmates of Zuckerberg are being sued by developer Wayne Chang.

Chang developed a peer-to-peer file sharing network with the twins when they all were going to school with Zuckerberg at Harvard.

The suit alleges that the twins cut Chang out of a patent filing for his work and now he wants a cut of the proceeds.

The Winklevoss twins have alleged for years that Zuckerberg stole their idea to develop Facebook. They were awarded $65 million for their efforts.

Now Chang wants a portion of the fortune the brothers made off the Facebook settlement, according to the suit.

The court where the filing was made agrees and has allowed the filing to move forward.
Cameron and Tyler Winklevoss are still hopeful their original complaint will be heard by the Supreme Court.