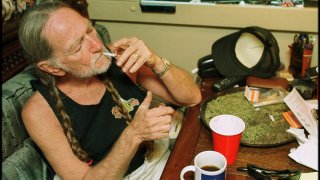 America's proudest pothead has decided to hang up his joint.
Willie Nelson, the country music luminary whose name is practically synonymous with lighting up, said in a recent interview that he has stopped smoking marijuana due to breathing issues.
"I have abused my lungs quite a bit in the past, so breathing is a little more difficult these days and I have to be careful," Nelson, 86, told the San Antonio television station KSAT.
For more on this story, go to NBC News