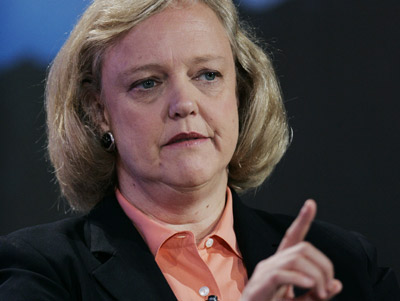 Meg Whitman is one of the more savvy people in Silicon Valley.

The former eBay CEO was able to spend more than $144 million out of her own bank account on a failed bid to become California governor and not even put a dent in her wallet.

Whitman once again made Forbes' list of billionaires last month with the exact same amount of estimated worth as the previous year.

Something that maybe helping the Republican keep her wealth is all her different jobs.

Whitman has joined yet another tech company's board. After joining HP and Zipcar's board in the last few months, Whitman is now joining Kleiner Perkins Caufield & Byers.


The former gubernatorial hopeful will join fellow politicians Al Gore and Colin Powell has part-time strategic advisers to the company.