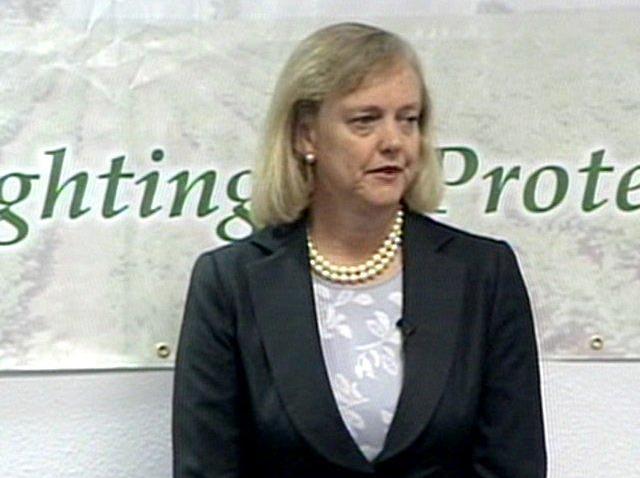 On the campaign trail, gubernatorial candidate and former eBay CEO Meg Whitman has promised farmers in the Central Valley -- a Republican stronghold in California -- more water from the Sacramento-San Joaquin River Delta.

But in 2007, Whitman's charitable foundation gave $100,000 to the Environmental Defense Fund, which opposes more pumping from that watershed in order to protect fragile fish and wildlife populations.

It's indicative of the split between moderate Silicon Valley Republicans and the party's more conservative inland core, and it puts candidates such as Whitman in a tricky spot as they angle for nominations by the Republican Party.

The same problems are faced by fellow gubernatorial candidate and Insurance Commissioner Steve Poizner, as well as former Hewlett-Packard CEO Carly Fiorina, who's gunning for Barbara Boxer's seat in the Senate.

Fiorina, for instance, is being attacked by her primary opponent, State Assemblyman Chuck DeVore, who's running on a far more conservative platform -- and is even with Fiorina in the latest polls among registered Republicans.

"All the press accounts properly call her a centrist, a moderate, a pragmatist," DeVore told radio host Eric Hogue in an interview.

Fiorina, for her part, might have the better strategy than telling hardcore conservatives one thing and moderates another, as Whitman has been accused of. Instead, Fiorina is simply ignoring DeVore and the primary process and running strictly against Boxer.

Jackson West would think the loss in New York's 23rd District would have taught the GOP a lesson about pandering to tea baggers, but he'd be wrong.
Copyright FREEL - NBC Local Media