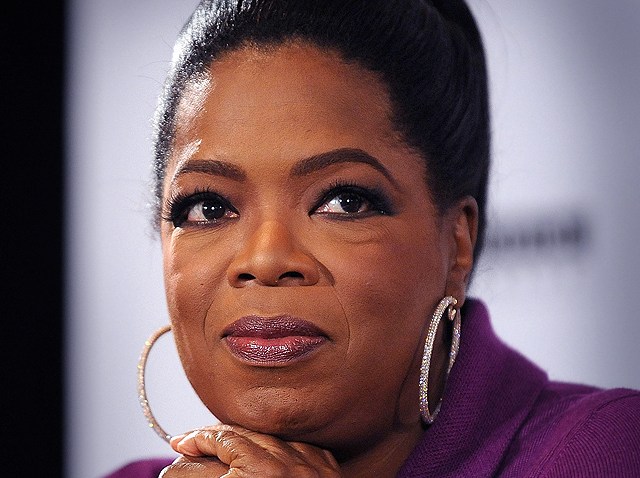 We've been through this before: Talk show mainstay gets ready to step down, setting off a replacement scramble, a shifting of the TV landscape and general hand wringing and prognostication.

But Oprah Winfrey's plans to leave her daytime show in 2011 after a quarter-century run can't be easily likened to this year's game of late-night talk show shuffleboard.

Her emotional announcement marked the most significant moment in the talk show game since Johnny Carson left "The Tonight Show" in 1992 after 30 years of monologues and interviews.

In some respects, her decision carries even more profound implications.

If pioneering Phil Donahue was Steve Allen of the daytime talk shows, then Winfrey was the Carson. Like Carson, she took a genre and re-invented it in her own image, creating a connection with the audience both indelible and almost mystical.

Carson largely disappeared from public life after leaving the show, perhaps knowing he could never top himself, and wanting to avoid tarnishing the image he created over three decades. He left secure in the knowledge that TV and "The Tonight Show" would go on without him, even if Jay Leno took his throne instead of Carson's preferred heir, David Letterman.

It's unclear who will succeed Winfrey in key daytime slots around the country – maybe Dr. Phil or Dr. Oz, both of whom she helped turn into brand names. But in many ways, it doesn't matter – it's not just that Winfrey is irreplaceable. She's leaving at a time when TV's very future is in flux, amid shrinking network audiences and the Internet explosion.

Unlike Carson, Winfrey is in the broadcasting game for keeps, with plans to start her own cable outfit, the Oprah Winfrey Network. She's wagering that the future of TV is in niche-driven cable – not at the syndication/big network level that's served as her platform for superstardom.

It's never a good idea to bet against Winfrey, whose net worth Forbes puts at $2.3 billion and who rarely makes a misstep. As New York Times media columnist David Carr notes, Winfrey's "gut intuition, about knowing when to say no and when it is time to go, is worth studying at every business graduate school in the country."

The lessons may only just be beginning.
Hester is founding director of the award-winning, multi-media NYCity News Service at the City University of New York Graduate School of Journalism. He is the former City Editor of the New York Daily News, where he started as a reporter in 1992. Follow him on Twitter.
Copyright FREEL - NBC Local Media