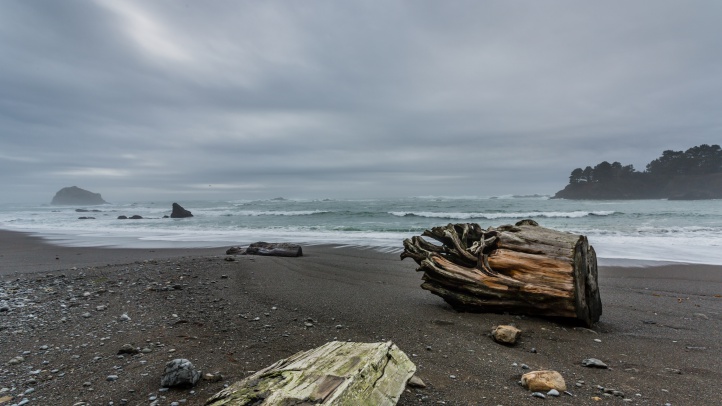 WATCHING THE WEATHER REPORT? You do it, each and every day, just to keep tabs on any moisture activity, how strong the wind might be, and what the barometer will be like, potentially. You probably even attempt to plan your getaways around what's happening in the atmosphere, though, of course, that can be nearly as tricky as lassoing a cloud or bottling sunshine. For the weather has its own mind, and following the forecast to a fantastic getaway spot doesn't always mean that you'll find just the sort of sun or storm you desire. There is, however, a getaway in Mendocino County that appreciates how much some of its guests love those dramatic coastal storms that are synonymous with the area.
BREWERY GULCH INN... wanted to help connect weather buffs with these rain-tastic displays, so the Mendocino stay-over spot created the Stormchasers Club. How does it work? All you need to do is sign up — so, yep, you'll want to supply an email address — and then be ready to receive future email alerts. The inn will give you advance notice when "... weather is brewing," but the club benefits don't end there. Special "member's only prices and perks on stay during the storm" may drizzle down upon your life, in lovely fashion, making a quickly put-together trip to Mendo a must-do. So keep our slicker nearby, and those Wellies, too, if you'd like an...
"EXTRAORDINARILY COZY EXPERIENCE"... at the inn, all while peeking out the windows (and perhaps braving any raindrops) when the storm sweeps along those beautiful bluffs and shores. There's a fire crackling in the Great Room, if you'd rather stay snug while the clouds let loose, or there are hundreds of DVDs to borrow, if burrowing under the covers, in your room, appeals. For more on the Stormchasers Club, a charming meet-up between a potential drencher and a perfectly romantic idyll the Brewery Gulch Inn.
Copyright FREEL - NBC Local Media