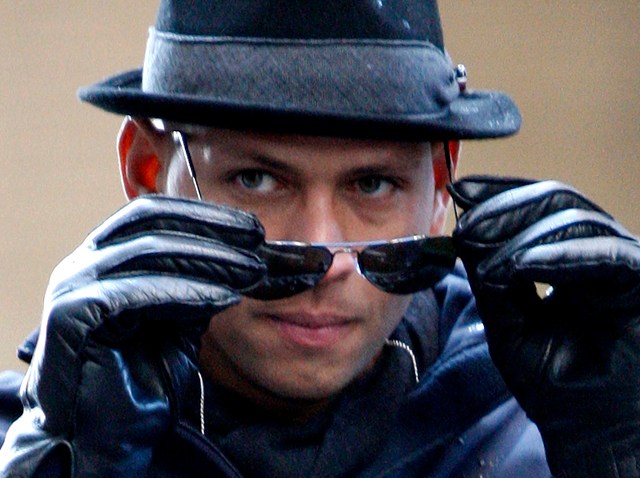 Quite a week for New York City, huh? It's been a while since we've had a World Series in these parts, but the late nights and constant discussion on the streets felt as familiar as an old friend that you haven't seen in a while. It's been even longer since we've gotten to celebrate one with a parade like the one that closed down Lower Manhattan on Friday, and absence really did make the heart grow fonder.
As good a week as it was for New York, though, it was a better one for Alex Rodriguez. Not to steal Kevin Garnett's schtick or anything, but he's truly certified as one of the all-time greats in the game. There's no more hearing about how he's a great individual player but a bad teammate, no more hearing about how his ego makes it impossible to build a winner around him and no more analyzing his every strange personality tic for ways that they hurt the Yankees.
They're still there, no matter how many of his former critics like to say he's completely transformed his entire persona. When he screamed about going to party during his post-game interview on Wednesday night, he still sounded like a strange manchild, and there's no way he gets away with wearing the hat he wore to Friday's parade without the championship behind him.
A-Rod is still A-Rod. He'll still say and do goofy things from time to time and he'll never make being a superstar athlete and celebrity look as seamless as Derek Jeter. He'll still be one of the best hitters in the big leagues and he'll still suffer from the occasional slump that gets him booed at Yankee Stadium. But now he's got a ring and it'll be laughed off the same way that Yankee watchers chuckle at Jorge Posada's baserunning misadventures and turn a blind eye every time Derek Jeter gives a way an out with a bunt. That's just who he is, and we love him anyway because he's one of us.
It's a good thing for A-Rod and the Yankees, obviously, but it's a good thing for the fans as well. Now A-Rod can just play baseball and fans can just enjoy watching him play baseball without all the waiting for the other shoe to drop. It should be an enjoyable ride, what with looming home run records and other affirmations of his place in the pantheon of the greatest players to ever play the game. Heck, we might even get to a point where we're trying to explain to kids who are three or four what all the fuss was about in the first place.
Oh, there will still be those who try to pluck the old strings. John Harper of the Daily News writes the inevitable "Are his demons really gone" column on Friday, but you shouldn't need to read it to know that the answer is a resounding yes. It's a yes because some of those demons only existed in our minds in the first place, but also because this playoff run was a reminder that no matter how much or how little Rodriguez does there are 24 other guys helping to determine the fate of the team.
He's just a ballplayer now. We'll have to find another symbol of everything wrong with baseball come next season.
Josh Alper is a writer living in New York City and is a contributor to FanHouse.com and ProFootballTalk.com in addition to his duties for NBCNewYork.com.
Copyright FREEL - NBC Local Media