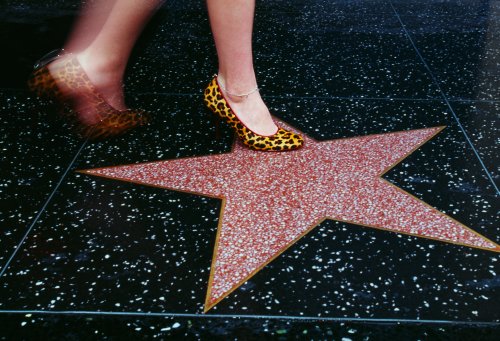 After four years of planning, reconstruction of the historic Hollywood Walk of Fame is set to begin early next year. But just how much of the famous sidewalk of stars will be repaired?
"We'll go as long as the money lasts," said Leron Gubler, president and CEO of the Hollywood Chamber of Commerce.
The Chamber is still working to raise money for the restoration project's $4 million proposed budget.
"We're not there yet," said Gubler. "We will start one way or the other. It's just a question of how far we are able to go."
Gubler said the Walk's most damaged sectors are to be repaired first and further renovation will continue based on funding.
February 8, 2010 marks the 50th anniversary from when construction first began on the Walk. Since then more than 2,300 entertainment moguls have been honored with a star for their contributions to film, television, radio, music or theatre. The Chamber's goal is complete reconstruction in time for an anniversary gala slated for next November.
"We'd love to bring the Walk back to its original condition," said Gubler.
Though several entities, including the Los Angeles Metro and Community Redevelopment Agency, are contributing to the project's budget, more donations are needed.
"We need stakeholders… businesses to step forward and preserve this national treasure," said Gubler.
One way the Chamber has filled some of the financial gap is by creating the Friends of the Walk of Fame initiative. The program awards corporate supporters of the renovation with an honorary star, on private property, adjacent to the Walk of Fame.
Jeff Lotman, CEO of brand licensing company Global Icons, brought the idea of creating the Friends of the Walk of Fame to the Chamber.
"I think it's critical. When you have an asset like the Walk of Fame… you need to take care of it," said Lotman.