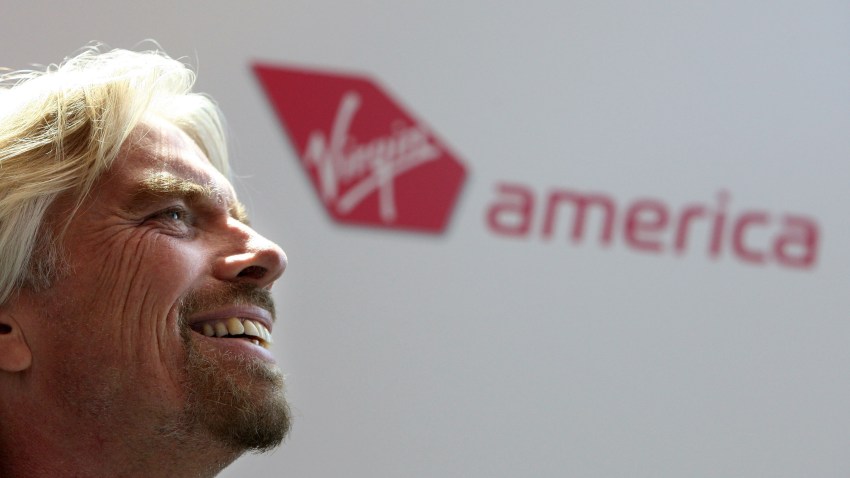 Virgin America wants you to see the world, or at least Toronto.
Today, Virgin America gate A12 was full of music, champagne and excited chatter as tthe California-based airline celebrated its recently-added international service. The twice-daily flights stop at San Francisco International airport between Los Angeles International airport and Toronto Pearson International.
Virgin America founder Sir Richard Branson said, "We are looking forward to one hell of a party!" As passengers took pictures and prepared to board, Governor Arnold Schwarzenegger, San Francisco Mayor Gavin Newsom and others celebrated at SFO. The party continued in-flight. And according to the Governor, there is reason to celebrate. "This is going to bring business to California," he said, "This is about job creation, 500 jobs per year for the next two years."
Newsom added, "This isn't just about the one-thousand jobs with Virgin. It's the multiplier effect. Every one airline job creates five other jobs, from restaurants to taxi drivers."
Virgin America made SFO its home in August 2007 and since then, the partnership between airline, airport and city has been a good one, said CEO David Cush. "It's one of the best decisions we've made," Cush said.
Despite a tough economic climate, particularly in the airline industry, Virgin America isn't done growing yet. Cush announced that the airline plans more international destinations. Later this year, the airline will begin flights from SFO to Cabo San Lucas and Cancun, Mexico.
According company officials, the airline's fleet is 25% more fuel efficient than other airlines' and has created 1,600 new jobs. It was named "Best Airline" in the Conde Nast Traveler's Readers' Choice Awards.