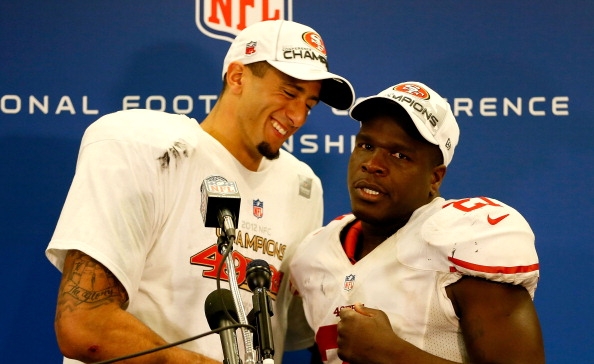 The 49ers are NFC Champions and will return to the Super Bowl for the first time since 1995.
They will be playing the Baltimore Ravens, coached by Jim Harbaugh's brother John Harbaugh.
The team flew home Sunday night and it was likely a pretty rowdy plane to San Jose.
Below are post-game and lockerroom interviews with the players and coach Harbaugh.
Coach Jim Harbaugh: 'It does validate our team winning this game'
Colin Kaepernick: 'This is a great team win'
Frank Gore: 'We're not done yet'
Vernon Davis: 'Without opportunity, you have nothing'

Patrick Willis: 'We've got one more game to cap it all off'
Donte Whitner: 'We've built something special'