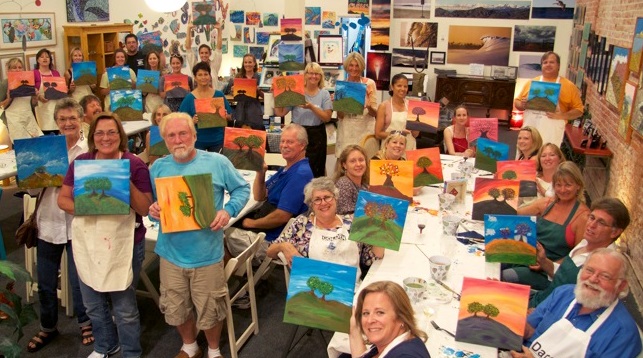 MEGA PAINT WEEKEND: If you were to tell a co-worker that you were all set to have a "mega paint weekend" we'd bet that your pal would assume you were set to take the roller to your living room, top to bottom. But a mega paint weekend in Ventura means something else, and definitely when springtime rolls along. That's because the city, which is one of the places at the heart of the California plein air art movement, invites painters to set up their easels hither and yon over one weekend. But Paint Ventura, which is schedule to unfold on Saturday, April 27 and Sunday, April 28, is more than inviting artists to set brush to canvas. Works are for sale, some of them created that weekend, and there are several other art friendly happenings about.
LIKE... Music shows and chalk artists at work and dog rescue groups talking adoption and a number of kid-themed to-dos.
MOST EVENTS ARE FREE: Truly. Also, this is one of the best bits: You can meet the artists painting the paintings you just might buy. In fact, you can see the painting you take a shine to come together, right in front of you. Call it one of California's largest "everyone paint all together at once" gatherings, with the traditional theme of plein air at its heart.
MORE PLEIN AIR: Want to see more of this truly regional form? Make for Santa Barbara Museum of Art before June 16 for a closer look at these soft but naturalistic artworks.
Copyright FREEL - NBC Local Media