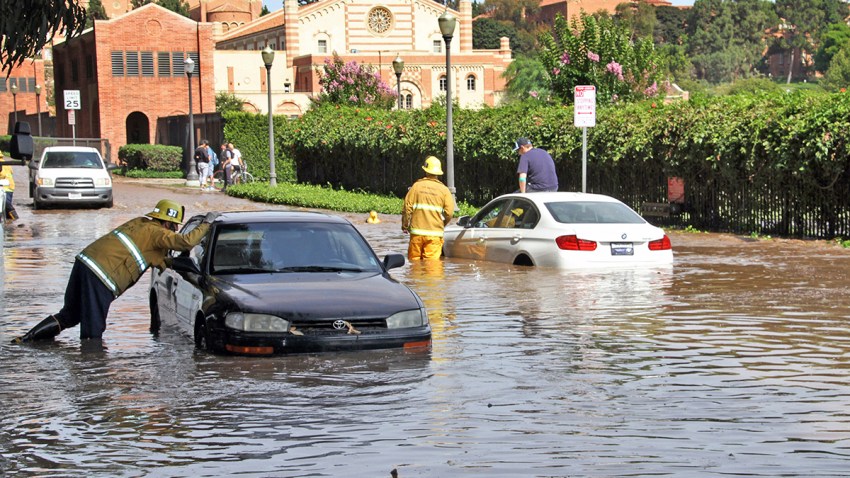 UCLA says last year's flooding from a broken water main caused $13 million in damage and it wants the city utility to pay.
The school announced Thursday that it submitted a claim to the Los Angeles Department of Water and Power. That's often the first step to a lawsuit.
Corrosion and structural problems caused a pipe on Sunset Boulevard to burst last July 29. That released about 20 million gallons of water.
The University of California, Los Angeles says flooding damaged five buildings and athletic fields, submerged hundreds of cars in its garages and ruined a new wooden floor at Pauley Pavilion.
UCLA and DWP are in settlement talks to avoid a lawsuit and both sides are confident an agreement can be reached.