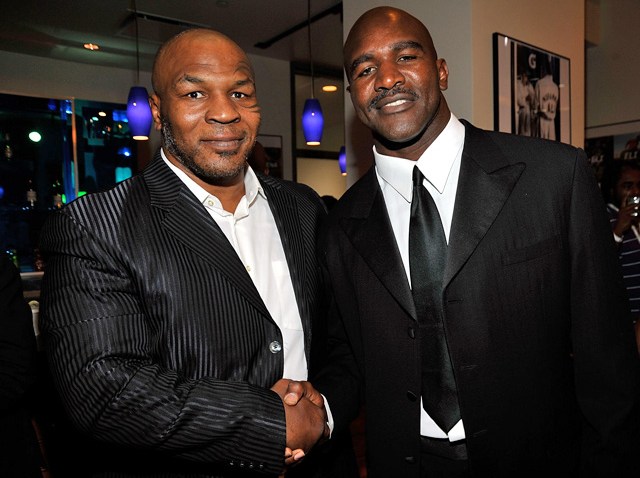 Mike Tyson came face to face with Evander Holyfield for the first time since 1997, when he bit the heavyweight champ's ear off in one of the most infamous moments in boxing history.
Neither landed a punch.
"I'm a good person, but at that moment I went insane," he said about the Holyfield incident.
Tyson appeared on Oprah for the second time this week.
The former scourge of the heavyweight ranks offered a tepid apology to Holyfield on Monday's show. That "insincere" sorry prompted Holyfield to call Oprah and ask for an appearance so the two could finally call a truce.
The request shocked Tyson.
"He is a little leery of me," Tyson said, prompting the audience to laugh.
But when Holyfield took the stage, the two fighters shook hands and smiled at each other. They both agreed that there is mutual respect between them, having known each other for nearly 30 years.
Holyfield said that he is still missing a little part of his ear, but that's the only lasting effect from the gnaw job.
"I forgave him, and I was ready to move on," Holyfield told Oprah.
Tyson told Oprah that he was surprised to hear it.
"[Holyfield] never says a word," Tyson said. "This guy doesn't talk."
In the end, neither of the fighters traded a punch. It was all love on Oprah.
"It's been a pleasure being acquainted with you," Tyson said to Holyfield as he reached over to extend his friendship for the second time.