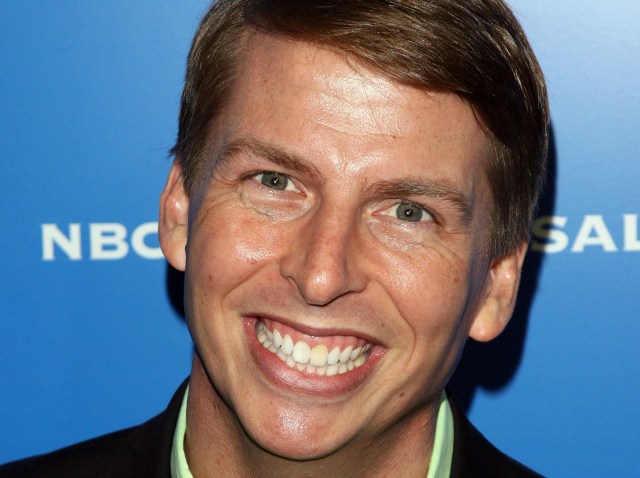 In the final episode of "Seinfeld," the four self-obsessed main characters get carted off to prison for breaking a Good Samaritan law by not aiding a carjacking victim. They even mocked the poor guy as Kramer videotaped the incident.

It's funny, in a kind of perverse, Seinfeldian way, that the original cast is gearing up for a fictional reunion show on "Curb Your Enthusiasm" as more than 100 TV programs on the major networks and cable are promoting the value of helping others in storylines and public service announcements this week.

On "30 Rock," wide-eyed page Kenneth will go overboard in adopting stray dogs. The "Ghost Whisperer" will give blood. "The Biggest Loser" contestants will work at a food bank.

The iParticipate movement is being run by the Entertainment Industry Foundation, the folks who gave us last year's "Stand up to Cancer" telethon. Though President Obama has stressed the value of community service, foundation officials insist theirs is a bi-partisan effort, inspired by both Obama and Sen. John McCain's campaign trail calls for volunteerism.

"All of our political leaders have made national service a priority," the foundation's chief executive, Lisa Paulsen, told The Los Angeles Times.

The effort seems noble enough, even if there's as much opportunity for cleverly weaving in do-gooder subplots as there is a danger of coming across as preachy. Some viewers could be turned off – and tune out.
As pioneering movie mogul Sam Goldwyn famously put it, "Pictures are for entertainment. Messages should be delivered by Western Union."

Viewers are bombarded by enough messages these days, online and on TV, especially as product placement becomes more common and sneaky. But the iParticipate push has been upfront and heavily publicized. The foundation has a website giving those who choose to get up off the couch a way to find volunteering opportunities.

So will the week-long effort change lives or is it just a bunch of feel-good, Hollywood yadda-yadda-yadda that would make the cynical Seinfeld gang cringe?

It's too soon to tell. But like chicken soup – even the mulligatawny variety spooned out by the Soup Nazi – TV's volunteer week gimmick probably can't hurt.
Hester is founding director of the award-winning, multi-media NYCity News Service at the City University of New York Graduate School of Journalism. He is the former City Editor of the New York Daily News, where he started as a reporter in 1992. Follow him on Twitter.
Copyright FREEL - NBC Local Media