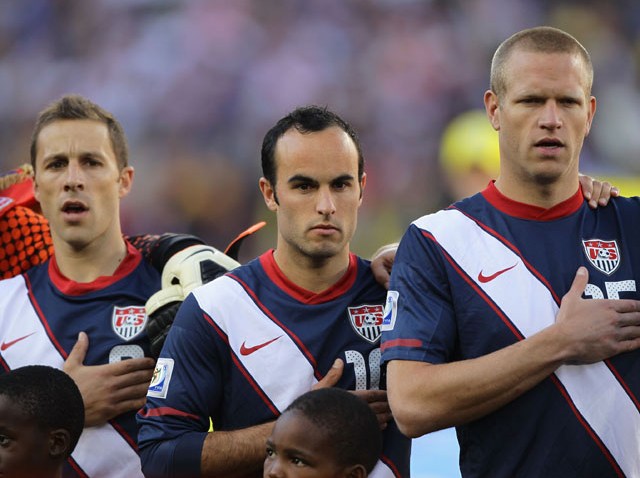 Two California lawmakers are cashing in on World Cup fever.
Assemblyman Bill Monning (D-Carmel) and Sen. Lois Wolk (D-Davis) have scheduled early morning fundraisers Wednesday -- during the U.S.-Algeria World Cup game.
Monning invited supporters to DeVere's Irish Pub for the 7:30 a.m. game, according to the Sacramento Bee's CapitalAlert:
Contribution levels coincide with key positions in the clubs, including $500 "striker' and $3,900 "coach," according to an invitation.
Wolk will be at Gallagher's Irish Pub. Soccer fans have to fork over donations ranging from $1,000 to $2,500 to join this viewing party.
The U.S. must beat Algeria to advance to the elimination round. If the Americans disappoint, no word if Monning or Wolk will give refunds.