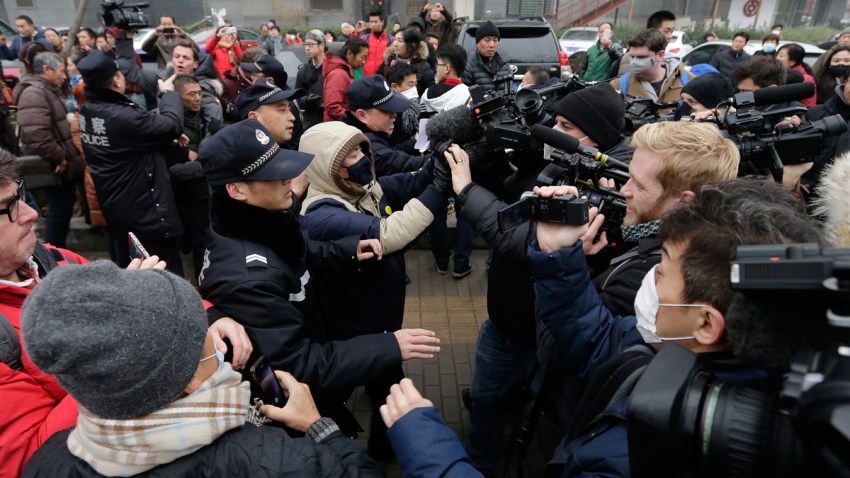 One of China's top human rights lawyers went on trial Monday for allegedly "inciting ethnic hatred" and "provoking trouble" in seven social media posts between 2011 and 2014, NBC News reported.
In one of the allegedly illegal messages on Weibo, China's Twitter-like messaging platform, Pu Zhiqiang attacked a government official following the deadly high-speed rail crash in Wenzhou in 2011 that killed 40 people. In another message, Pu mocks Mao Xinyu, Mao Zedong's grandson.
The start of his trial sparked outrage from free speech activists and a call from the U.S. Embassy in Beijing to release him. Pu, who's been in custody for 19 months, faces up to eight years in prison if convicted of the charges.