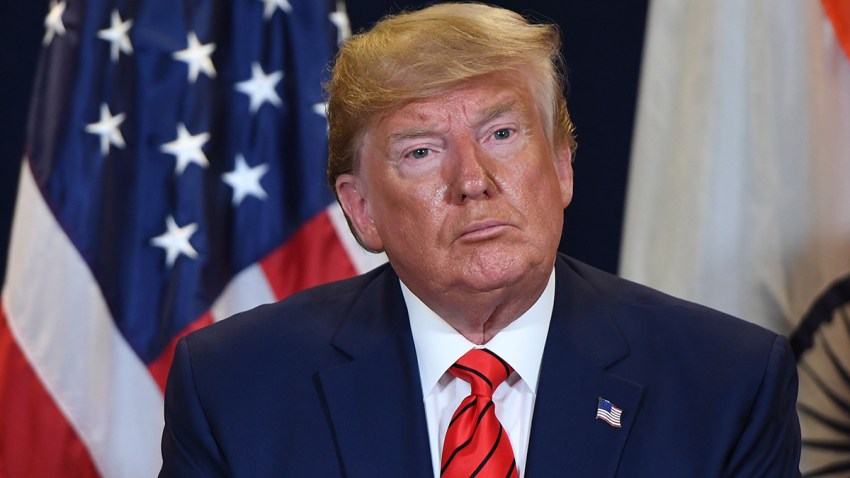 Diplomats and others told the House impeachment inquiry over the last few weeks that "everyone was in the loop" in pressuring Ukraine to investigate President Donald Trump's political rival and the charge that Ukraine — not Russia — meddled in the 2016 presidential election was a "fictional narrative." Now the probe into whether Trump abused the presidency in his dealings with Ukraine moves to the House Judiciary Committee as it considers drawing up articles of impeachment.
(Click here for a who's who in the Trump-Ukraine affair.)
Here's a timeline of developments related to Trump and Ukraine, updated on a near-daily basis. Most recent events appear first. Choose to read the timeline by selected key moments or click the 'full timeline' tab for more details. 
More Impeachment Coverage:
Who's Who in the Trump-Ukraine Affair
President Donald Trump faces a formal impeachment inquiry led in the Democratic-controlled House after he asked the newly elected Ukrainian president to investigate one of his chief political rivals, former Vice President Joe Biden.
Credit: Noreen O'Donnell, Nelson Hsu, Nina Lin/NBC
House Members Impeachment Tracker
Hover or click on each member to see who was in favor of starting impeachment proceedings or inquiries against President Donald Trump, and who was undecided or was not in support.

Note: The House needs 218 votes to reach a majority.

Note: The yellow icon denotes Justin Amash, the only Independent House member in favor.
Data: NBC News Staff; Nina Lin/NBC