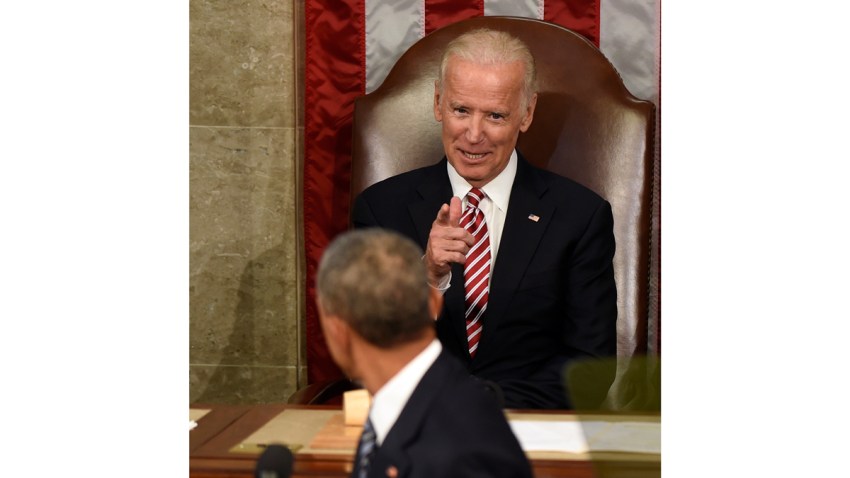 Cancer experts are applauding President Barack Obama's ambitious "moonshot" to cure the disease, saying it's a good time to do it.
Obama announced the initiative Tuesday night during his State of the Union address, putting Vice President Joe Biden in charge of the effort. Biden has added $264 million to the National Cancer Institute's budget in the 2016 spending bill, according to NBC News.
"Right now, only 5 percent of cancer patients in the U.S. end up in a clinical trial. Most aren't given access to their own data. At the same time, community oncologists — who treat more than 75 percent of cancer patients — have more limited access to cutting-edge research and advances," Biden, whose son, Beau, died of brain cancer last year, wrote in comments about the new initiative.
Cancer researchers say the initiative will help cancer centers share data from patients. And giving people ready access to treatment can help save more lives.
"This is something the vice president can fix in six months," the American Cancer Society's Dr. Otis Brawley told NBC News.