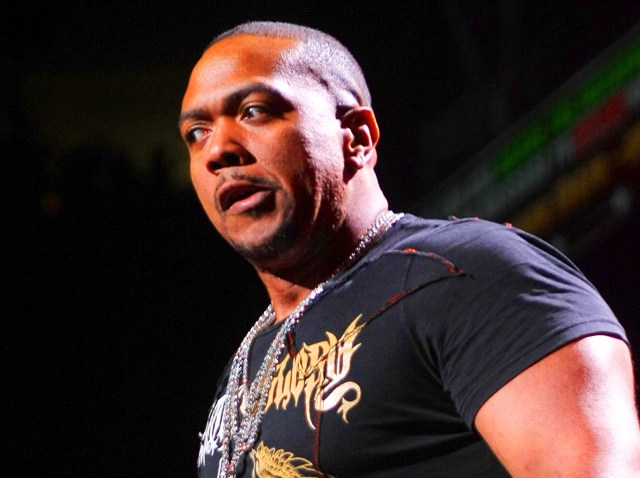 Dr. Dre and Timbaland went back to school Wednesday night.
The rapper-producers shocked students when they appeared at a Culver City High School graduation party. Dr. Dre introduced Timbaland, who performed the tunes "The Way I Are," ''Promiscuous Girl," ''Carry Out" and "Say Something" on a stage inside the school's gymnasium. Students invited had no idea the hip-hop masterminds were the guests of honor.
VIEW THE PHOTOS: MuchMusic Video Awards 2010: Stars Rock Canada!
"When we walked in, we were like, 'Whoa. Is this a second prom?'" said 17-year-old junior Saul Salmeron.
The surprise performance was sponsored by Hewlett-Packard and Interscope Records, who have partnered with the aim of improving digital sound quality. The promotional event, which was recorded for an online documentary, also featured free food, photos and a raffle of HP gear. The company said it was donating ,000 worth of computer equipment to the school.
VIEW THE PHOTOS: CMT Awards 2010: Country's Hottest Stars!
"Y'all got a curfew?" Timbaland asked the audience at one point.
Students held up their camera phones and gathered around the stage to get a glimpse of Timbaland and Dr. Dre, who sneaked a peek of the crowd before he took the stage. Dr. Dre, who is currently working on his next album, did not perform with labelmate Timbaland, whom he's never worked with before.
Is a possible first-time collaboration is in the works?
VIEW THE PHOTOS: Generations Collide At LA 'Karate Kid' Premiere!
"We should be so lucky," said Jimmy Iovine, chairman of Interscope, Geffen and A&M Records, who attended Wednesday's event. "I can only get them so close. The rest is up to them."
___
VIEW THE PHOTOS: KROQ Weenie Roast 2010
Online:
Copyright 2010 by Associated Press. All rights reserved.This material may not be published, broadcast, rewritten or redistributed.
Related Content from AccessHollywood.com:
PLAY IT NOW: Access Extended: Eminem Talks 'Recovery' & Getting Sober
PLAY IT NOW: Access Exclusive: Eminem Part II: How Fame, Fortune & Drugs Nearly Destroyed Him
Copyright NBCAH - Access Hollywood