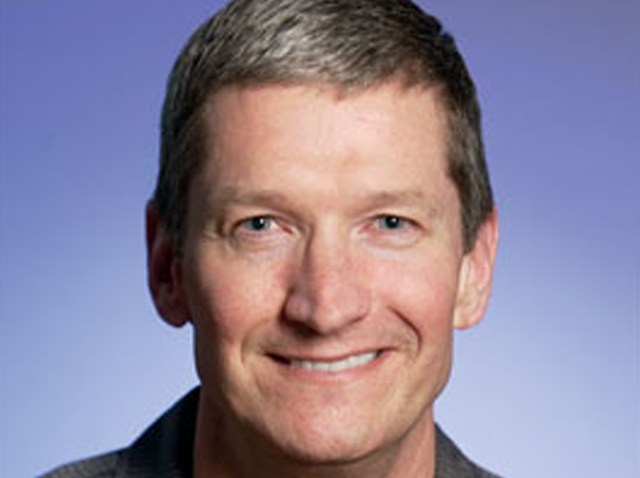 Apple chief executive Tim Cook marks his first year at the tech company and he's done a pretty good job.
Many were skeptical of the former chief operating officer at Apple taking the helm, but Cook had already been doing much of the late co-founder and chief Steve Jobs' duties, according to Fortune. Jobs' declining health had Cook acting as an interim CEO already and later when Jobs died, Apple made it clear Cook would be following Job's directives for the company.
While Cook's era hasn't created anything revolutionary for Apple, it hasn't been lazy. While the iPhone 4S and third-generation iPad weren't exciting it made for decent profits. Cook also approved a dividend, something Jobs would probably never have done, as well as company-matching philanthropy. Apple stock has risen to all-time highs, including $270 billion (that's 77 percent) in market capitalization.
But his critics say that Cook is doing well simply because he's following Jobs' directives. We think that's a little simplistic. Cook is under no obligation to follow a dead leader's wishes and likely any decisions he makes will be based on his own wisdom.
Cook isn't a showman like Jobs, but has shown some strong leadership in the last year -- including responding to the bad press and public relations in its Chinese factories.
We don't know if Cook is a visionary, but we believe in the next year we'll find out.