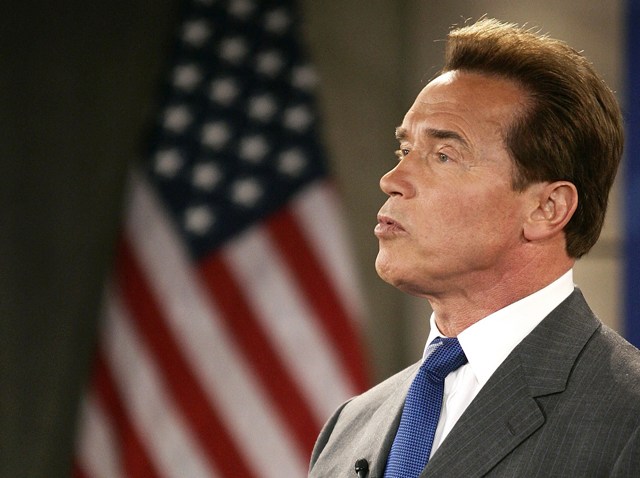 Schwarzenegger didn't campaign on the promise of "No New Taxes!" And evidently, he didn't campaign on paying his old ones either.
The Governor owes the IRS $79,064.00 in back taxes--$39,047 from 2004 and $40,016 from 2005--according to documents filed in LA County Superior Court and obtained by TMZ.
The governor's office was "hush-hush" on the subject but recently released this statement.
[UPDATED: 11/27 - 11:15 a.m.]
The following is a statement from Aaron McLear, Governor Schwarzenegger's Press Secretary, regarding the Governor's taxes.

"The Governor has paid his taxes in full and on time. No one, including the IRS, has notified the Governor of any issues whatsoever with his taxes. We are contacting the IRS to determine if the document in question, which appears to be a penalty for missing info and not for unpaid taxes, is legitimate and if there is any discrepancy to resolve."
[UPDATED: 11/28 - 10:54 a.m. ]
A federal tax lien for nearly $80,000 filed against Gov. Arnold Schwarzenegger is related to "a minor paperwork tracking discrepancy," and is expected to be cleared up quickly with no penalty assessed on the governor, spokesman Aaron McLear said this afternoon to the Los Angeles Times.
The governor's Twitter account remains quiet as Californians anxiously wait for the, "I terminated those taxes!" or "I said 'hasta la vista, baby' to my 2004 and 2005 taxes" tweets.