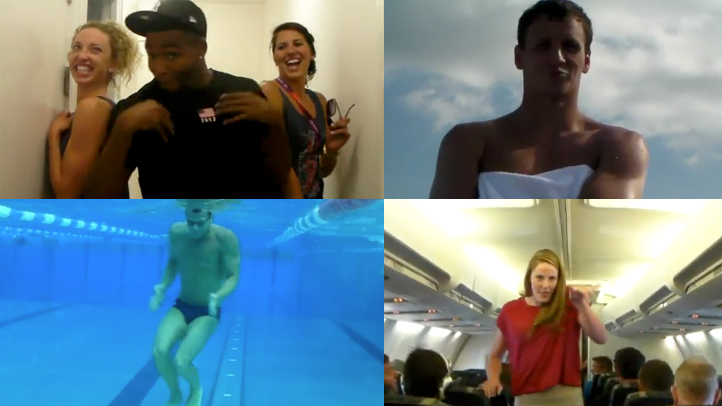 The United States' top swimmers are apparently a remarkable group of lip synchers and dancers.
Team USA's men's and women's swim teams released a YouTube video set to Cary Rae Jepsen's "Call Me Maybe," that is rightfully going viral.
Alyssa Anderson, Kathleen Hersey and Caitlin Leverenz spearheaded the 3-minute music video, which features under-water dancing, water park sliding, and a peek inside the pools, buses, planes and lodging the team has shared.
According to USA Swimming, about 95 percent of the team was featured in the video, which was "polished up" by USA Swimming staff member Russell Mark.
Highlights include a perfectly over-the-top airplane sequence (1:04), an almost-kiss à-la Bollywood flick (2:29), and a reluctant participant being a very good sport (1:45). And for all the Ryan Lochte fans, he blows a kiss at 1:02.