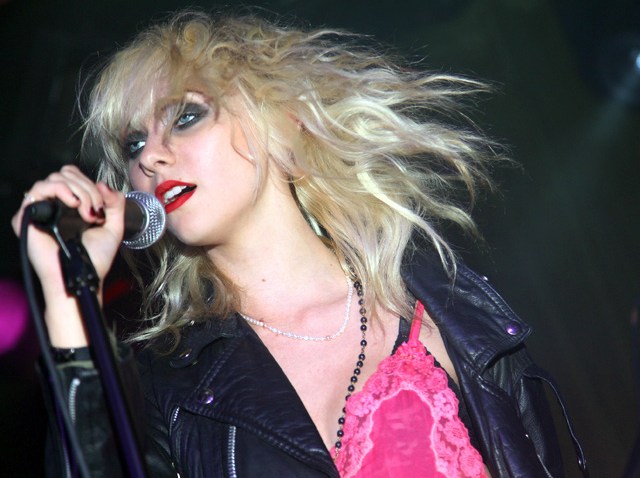 "Gossip Girl" star Taylor Momsen recently showed a little bit more of herself than just her singing ability.
The 17-year-old actress reportedly flashed her breasts to the audience while singing with her band The Pretty Reckless in New York Oct. 21,.according to People magazine. During the show, Momsen pulled down her shirt, which revealed black tape shaped as an "x" covering her front.
A rep from the CW network, which airs "Gossip Girl," had no comment when asked by E! Online about Momsen's action.
The Web site also cited Hollywood Life, which obtained video footage of the incident.
Momsen is further stirring the pot with her cover appearance in rock magazine Revolver 's November issue by wearing a scantily clad dress and holding a gun and a rifle. According to E!, Momsen talks about things such as porn in the issue.
"If it's a good sex tape, I'll watch it...I like some adult stars," she says. "I have a couple favorites. But I will say this: That Tommy Lee/Pamela Anderson video wasn't very good."