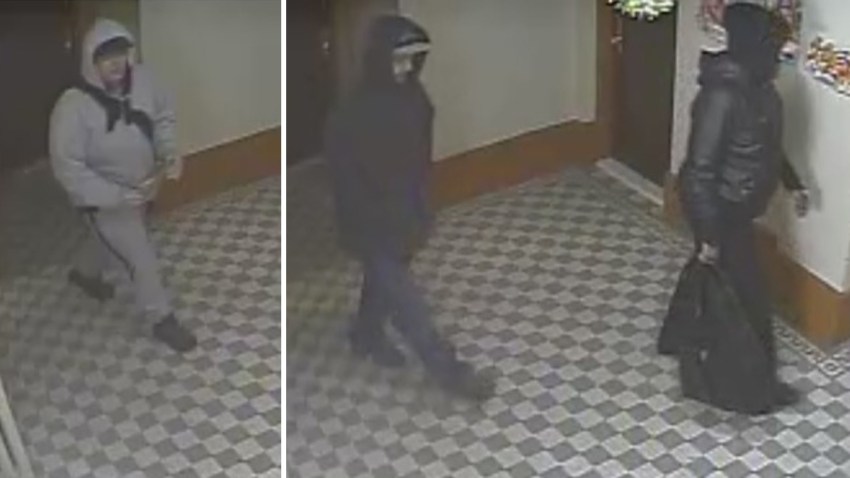 Police are looking for three people they say duct taped an elderly Bronx woman in an armed robbery and stole $5.
The men robbed the woman at her home on Prospect Avenue in Morrisania on Dec. 20, according to the NYPD.
Police say one of the men knocked on the 83-year-old woman's door and said he had a package for her. When she opened the door, the three robbers pushed their way into the apartment, brandished a gun and bound the woman with duct tape, according to police.
The suspects took $5 and left, police say.
The woman was not injured.
Authorities released surveillance images of the suspects (above).
Anyone with information about the robbery is asked to call Crime Stoppers at 800-577-TIPS.