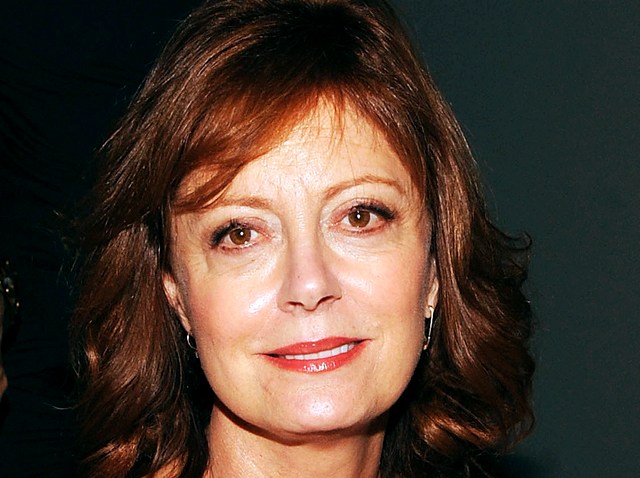 Susan Sarandon said she never planned to marry actor Tim Robbins, but did not expect to part ways with the father of two of her three children either.
In an interview with London's Daily Telegraph, Sarandon said that after pulling the plug on her 23-year relationship with Robbins last Christmas, flummoxed fans would stop her on the street to say they'd wept about her breakup.
"Well, I was sadder! I didn't think it would ever happen, either," Sarandon told the Telegraph.
The 63-year-old Oscar-winning "Dead Man Walking" actress and liberal activist provided scant details on why she and Robbins threw in the towel.
"You bring people into your life at certain times," she said by way of explanation. "Maybe you have a relationship to have children and you realize that it's fulfilled after that point."
Despite considering herself "one of those serial monogamists," having married her first husband Chris Sarandon at age 20, she also confided that she views herself as a "hippie chick" who never planned to wed Robbins.
"I've always liked the idea of choosing to be with somebody," Sarandon said. "I thought that if you didn't get married you wouldn't take each other for granted as easily. I don't know if after twentysomething years that was still true."
In the inteview, Sarandon also downplayed rumors that she's now dating Jonathan Bricklin, the 31-year-old business partner at the swanky Manhattan ping-pong club she co-owns called Spin.
"There are lots of people in my life at the moment," she told the Telegraph.
Selected Reading: Telegraph, Daily News, Scoop