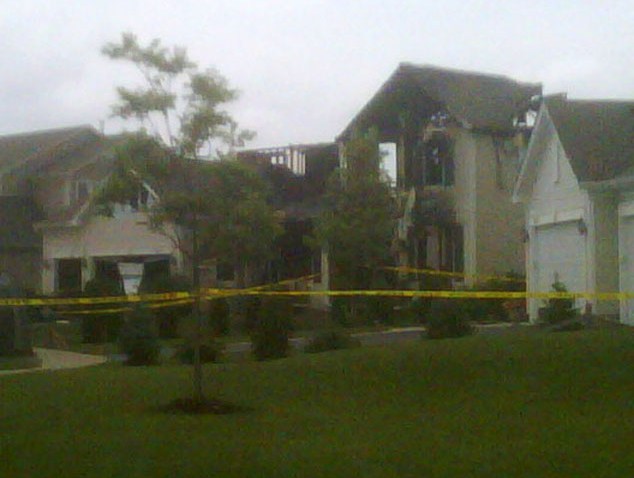 Sam Holtz, the sixth grade boy from suburban Chicago who completed a near-perfect bracket predicting the NCAA men's basketball tournament, will be getting a prize after all — just not the one he originally sought.
Sam made headlines when at only 12 years old he beat out 11.75 million people to tie for first in ESPN's massive annual contest. Sam said despite overcoming the odds, ESPN officials told him he was ineligible to claim the top prize — a $20,000 gift card and a trip to the Maui Invitational basketball tournament — but now Sam will be getting his $20,000 in the form of a college scholarship from an unexpected donor.
"My parents have always taught me that if you do right, good things will happen," Sam said in a statement. "Thank you very much, I still can't believe how I'm actually getting this and I really want to thank you and I really appreciate it."
Sam, who used his dad's email address to enter the contest, was ruled ineligible for the prize due to ESPN's requirement that participants are at least 18. When Ryan Blair, co-founder and CEO of ViSalus, heard Sam's story, he decided to take the matter into his own hands.
Blair, along with his business partners Blake Mallen and Nick Sarnicola, wanted to provide Sam with a $20,000 college scholarship to further education through Project 10 Kids, the charitable arm of their business lifestyle brand. But first they had to find him.
They started posting to Facebook in an effort to get in touch with Sam and his family.
"I just spoke with my partner Ryan Blair and we decided if someone can get Sam or his parents to contact us then we will give him a $20,000 scholarship for his college tuition personally – you deserve it partner! I only scored 700 points," Sarnicola wrote.
A spokesperson for the company said at ViSalus "the culture is about creating possibility for others, and Sam's passion and accomplishments truly stand out."
Eventually the company was connected with the principal at Sam's school, Lake Zurich Middle School North, who got the representatives in touch with Sam's parents.
"[This shows] there are good people in this world, people you may never even meet," Sam's father Butch Holtz said upon learning of his son's scholarship.