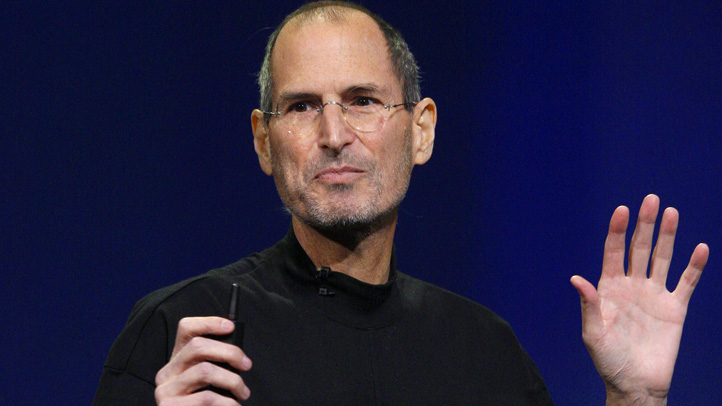 When Mark Milian set out to compile a book of Steve Jobs' infamous emails to customers, he never thought the Apple co-founder would pass away before he could release it.

The CNN technology writer began compiling and authenticating email responses the Apple co-founder had sent to customers in February of this year.

At the time, Jobs had just taken what would turn out to be his last medical leave from the Cupertino-based technology company.

The man behind the iPhone and the iPad had taken medical leaves before and returned.

Milian thought this would be the same thing. But just as "Letters to Steve: Inside the E-mail Inbox of Apple's Steve Jobs" was almost done, Jobs passed away with his family by his side in his Palo Alto home.

"I mean I weighed whether to scrap it entirely," Milian said. "At that point it was nearly finished. I didn't want to come of looking like I was trying to profit from this great business person's death…His death was a shock to me."

Milian consulted friends and people in the tech industry about whether he should move forward and publish the book.

He was told it was a perfect opportunity to show a different side of Jobs for the millions of people who have used his products but haven't thought much about the man or the company behind them.

What followed is just under 100 pages of intimate details of how Jobs managed his company, what he thought of competitors and his amazing detail to customer service.

Unlike the much heralded Walter Isaacson biography on Jobs, Milian's portrayal is the Apple founder directly in his own words -- sometimes good, sometimes bad but always interesting.

The book includes several never before published emails from Jobs to customers that Milian was given directly by his sources over the years of covering Apple for both CNN and the Los Angeles Times.

Other letters, Milian pulled from the vast number of them available on Apple blogs across the web.

But the veteran tech journalist went through a rigorous authentication process to ensure that the letters were real, including speaking with the people who made them available, authenticating that they had been sent from Apple servers and verifying the email addresses with those known to be used by Jobs.

"If they didn't seem fishy that was a pretty good indicator," he said. "It was a squishy process but like you said (Jobs) did talk about publicly a few times that this is something he's done from the beginning."

Milian said he wrote and compiled the book more for Apple users who may not be part of the legions of Apple fan boys and girls, notorious for trolling the web for any bit of Apple or Jobs information they could find.

Instead the book spans 14 years of Jobs' emails to customers, from the time he was running Next and Pixar and came back to lead Apple.

But even for a veteran tech reporter who has covered everything Apple for the past several years, Milian said he was surprised by some of what he found in the letters.

"The extent to which he dealt directly with customer service was a surprise," Milian said. "I had heard some of the legends over the years that after sending an email to Steve Jobs that someone who reached out to him about a problem would magically have an iPhone show up in a Fed ex box the next morning. He did this a lot.

"I really can't recall in covering tech, business for several years another executive that operates this way."

In the book, Milian highlights the difference between Jobs' interaction with customers compared to some of Apple's partner companies, such as AT&T.

In one instance, an email sent to AT&T's CEO complaining about an iPhone was met with a cease and desist voicemail from an AT&T lawyer.

By comparison, Milian writes that in one instance Jobs' was walking by a customer support employee at Apple, picked up the phone and said "This is Steve."

"The person says, 'Steve Jooooooooobs?' And he says, 'Yea,'" Milian said.

Jobs continued to apologize to the long-time Apple customer for the troubles he was having with his iPhone and the CEO dealt with the problem personally.

Jobs' habit of responding to emails or taking a personal interest in customer complaints is a legacy that he left behind at Apple. Milian said Jobs' hand-picked successor, Tim Cook, now makes a regular habit of responding to customer emails to him.

The book is available for $2.99 as a digital download for Kindle. It is also available for BlackBerrys and Milian says it will soon be available as an iBook.

He said he wanted it to be a digital book only because that made the most sense considering the subject matter of the book.

"I think it's a good read if you have a Kindle or an iPad or on a phone if you are on a subway or something like that," he said.
The book is available for purchase on Amazon.com for $2.99.