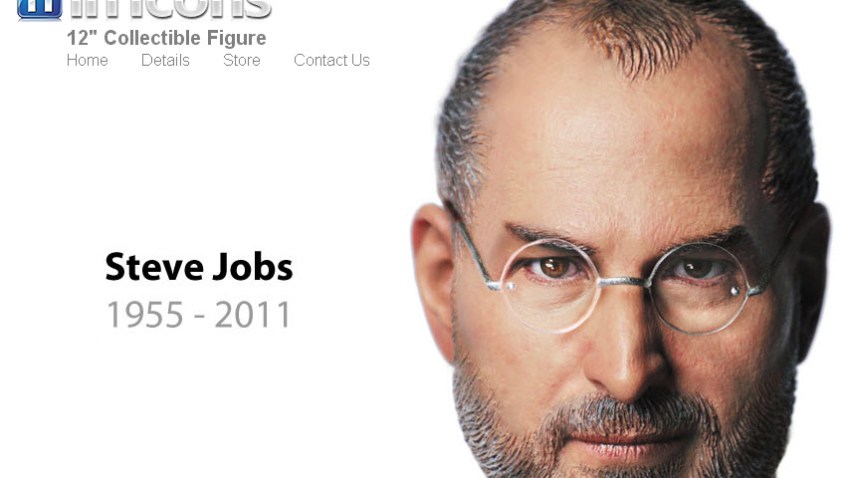 Given Apple's protective nature, the likelihood this Steve Jobs homage-of-an-action-figure will ever be released, but, is it worth $99 to roll the dice to own it?
It's a 12-inch, highly detailed action figure -- replete with two sets of eyeglasses and a backdrop that reads "ONE MORE THING." Looking at the product shots, it's a dedicated effort to show Steve Jobs in the most positive, energetic and creative light possible -- albeit, the uncanny valley factor is rather high, given the amount of detail.
By comparison, prior efforts to release a Jobs action figure were met with a cease-and-desist, and it was more of a bobblehead. This one is more of a realistic mini-Steve, so there may be a next-level legal order for such exactitude.
What's in the box? Actually, what's the box, itself? It's an almost perfect replica of the Jobs biography that is no doubt on more shelves than we know, thanks to digital piracy.
Here are some features:
* One highly articulated body & three pair of hands
* One black turtleneck & one pair of blue jeans
* Two apples (one with a bite)
Drew Olanoff, of The Next Web, says he may well roll the dice and order one of these, mostly because In Icons (the manufacturer) pledges a refund if the doll sells out (read: is nixed).
Some product beauty shots...